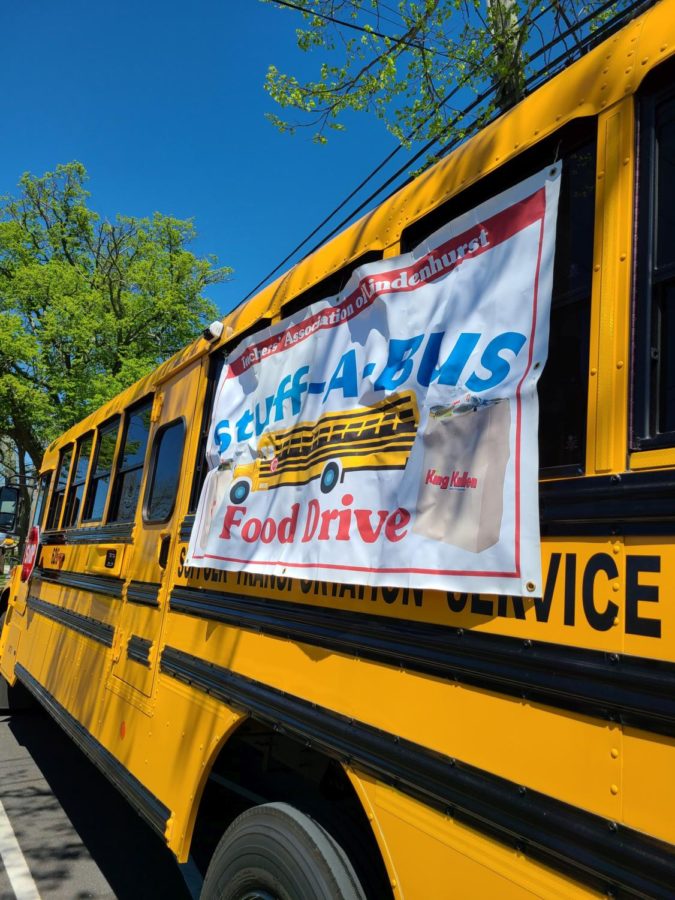 Courtesy of J. Kelly
Stuff a Bus is an event that happens every year in Lindenhurst.  It has been going on for 11 years.  Last year due to Covid,  it had to be cancelled, but the Teachers' Association of Lindenhurst was once again able to hold it this year.
Stuff a Bus is an event that collects food and donates it towards local food pantries like Grace Methodist Food Pantry.   In past events they've had it in the parking lot of King Kullen located on Wellwood Avenue in Lindenhurst.  The benefit of this is while people are going into the store, they often grab some food and drop it off at the bus.  However due to Covid restrictions, this year the event was held in front of the Lindenhurst Middle School and surprisingly they got the most food they've ever received! They have decided from now on they will be holding future Stuff a Bus at the Middle School.
Over 100 teachers came and went to drop off food at the event. Administrators, students, and parents also attend the event and support this charitable cause.  There are tons of raffles and some people turn out just for the great prizes!  People donate non-perishable food items such as canned goods, pasta, and soup.  This year so much was donated that it fully stocked Grace Methodist Food Pantry and the surplus was enough to bring to OLPH.   The money raised by the raffles helps the Teachers Association to purchase gift cards that they use throughout the upcoming year to help families in need.  
Thank you to the Teachers' Association for helping their community!