Met Gala Looks- Schafer, Liu, Normani, Gerber, Chalamet, Eilish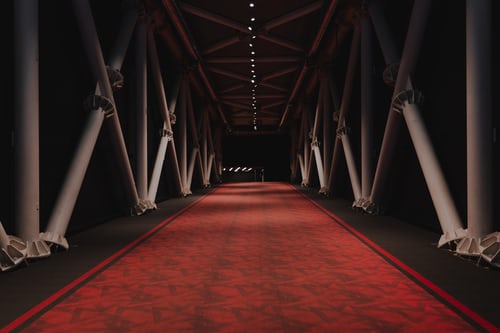 Hunter Schafer
Hunter Schafer, a 22-year old actress, attended the 2021 Met Gala. She is a model, actress, and LGBTQ+ rights activist. You may know her from the show Euphoria, where she made her acting debut back in 2019. Schafer rocked the gala with an outfit designed by Prada, consisting of a silver, metallic halter top and skirt. Black strappy heels, fancy nail art, a crazy headpiece, and completely white contacts. All in all, Hunter is serving futuristic looks with this outfit and has made an amazing choice to fit the theme of "In America: A Lexicon of Fashion."
Click here for Hunter Schafer's Met Gala look
Simu Liu
Simu Liu, a 32 year-old Canadian actor, attended the 2021 Met Gala. He is a writer, producer, stuntman, and actor most known for his role of Shang-Chi, in Shang-Chi and the Legend of the Ten Rings. For his first time attending, he wore a classic black-and-white suit designed by Fendi. He shared on Instagram that he had a great time, and that, "It was a wild one."
Click here for Simu Liu's Met Gala look
Normani
Normani, a 25 year-old singer, attended the 2021 Met Gala. She is an American singer and dancer, who started out her career on The X Factor in 2021, where she became a member of the group Fifth Harmony. Normani wore a yellow gown, designed by Pierpaolo Piccioli of Valentino. Her dress had puffed sleeves, a plunging neckline, a gemstone pendant necklace, diamond studs from Lorraine Schwartz, and an eye-catching design at the cinched waist, including pockets. She stated that she feels like a queen in her dress. 
Click here for Normani's Met Gala look
Kaia Gerber
Kaia Gerber wore a gown designed by Oscar de la Renta. Inspired by Bianca Jagger's Met Gala Dior dress from 1981. Gerber described the look as "elegant" in her Vogue video from when she was preparing for the Met. All of the young model's jewelry was from Omega, she decided to wear them with her gown because they were all "very dainty" and reminded her of very "vintage pieces."
Click here for Kaia Gerber's Met Gala look
Timoth
é

e Chalamet

Timothée Chalamet, took the carpet by storm in a mix of his favorite designers, (Haider Ackermann Jacket, Rick Owens turtleneck, White Chuck Taylors, 1920s Cartier brooches and pins). In an article published by Vogue on September 13th, Haider Ackermann, the creator of the whole ensemble, said "Whenever I visit America, I am always struck by the wonderful clash of uptown and downtown cultures, of music and sports, and all of this energy just mixing together," says Ackermann, who is French. "I wanted to create something inspired by this energy—a fusion of street style and sleek tailoring, to create a more dynamic, deliberate silhouette, while still respecting the dress codes of the event." He was describing this year's theme of Classic American Fashion. The Reason the outfit was all white according to Ackermann was to give a good feeling for everyone watching, "I wanted to keep everything in white—a calm expression of hope and light."

Click here for Timothee Chalamet's Met Gala look
Billie Eilish
Billie Ellish wore a stunning Oscar de la Renta dress inspired by Marilyn Monroe on the carpet at the 2021 Met Gala. According to a Vogue Article written on September 16th, British Vogue's style director, Dena Giannini siad "She (Billie) had always dreamed of wearing a proper ball gown—particularly something corseted, thanks to her love of Barbies growing up—but she thought that it might be in an acid green colorway or something along those lines. After her British Vogue cover, though, her style began to evolve. After reviewing about a million images together, she and I decided that it had to be Oscar de la Renta for the Met gala. I called [creative directors] Laura [Kim] and Fernando [Garcia], and within 10 minutes, we'd agreed to collaborate together." 
Click here for Billie Eilish's Met Gala look
Kendell Jenner
Kendell Jenner wore a sheer crystal embellished Givenchy gown over a corset bodysuit. She completed the look with a sparkling high-neck choker and retro updo.  Some people say that this look was similar to her 2029 Met Gala look. In the 2019 Met Gala she wore a crystal embellished naked dress and in the 2021 Met Gala she did the same. People.com stated this year's dress was an apparent homage to the iconic Givenchy gown Audrey Hepburn wore in the pivotal ball scene in My Fair Lady. Before Kendell appeared on the red carpet she posted on Instagram a clip from the iconic film and a black-and-white photo of Hepburn wearing the crystal-embellished dress. Kendall has been dating NBA star Devin Booker since Valentine's Day. It was thought that they would make their big debut on the red carpet, but instead she was alone. This dress was definitely one of the prettiest ones of the night. 
Kim Kardashian West
Kim Kardashian West wore a latex Mugler dress designed by Balenciaga. No one knows exactly why she chose to wear this. The big theory is that she was paying tribute to her ex-husband Kanye West's new album "Donda." The album cover is completely black and Kanye had also shown up completely covered in black that night. Another question that was raised is why she completely covered her face. Maybe her face being covered was a solution to not wearing a mask or maybe it had nothing to do with that at all. Kim did in fact wear a full face of make-up under the face cover.  Vogue stated that she also wore a ten thousand dollar seventy five inch ponytail. Some people will say they loved it, some say they liked it, others are in the middle, but most just say they're confused or that it's terrible. There have been many memes made about her outfit like photoshopped pictures of her as a dementor from Harry Potter. This is probably one of the most controversial outfits ever seen at the Met Gala.