Kanye West Legally Changes His Name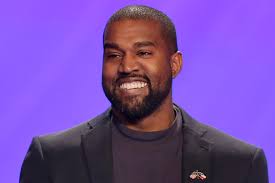 Kanye West has, by the most liberal of terms, a reputation for scandal. Rumors of a divorce from Kim Kardashion to a relationship with Jeffery Star circle his head, not to mention his short-lived campaign for the 2020 presidency. It's safe to say he has lived quite the life. 
Recently, news about West has blown up on social media, and raised many eyebrows in the process. Celebrity Kanye West now goes simply by Ye, leaving out both a middle and last name. According to a report from TMZ, the rapper formally requested the name change back in August. Official judge Michelle Willams finalized the petition on Monday, October 18, 2021 in a California Courthouse. 
The change wasn't completely out of left field, though. Ye hinted at the persona-renovation back in 2018, releasing the album "Ye!" and the subsequent tweet proclaiming: "I am YE!". 
With a $1.8 billion net worth and 30.6 million twitter followers, Ye is one of the most successful rappers of all time. Social media is constantly infatuated with his crazy life. One might only have to look so far as his children- North, Saint, Psalm, and Chicago- to see the trend of eye-catching names and eccentric lifestyles choices that cater to the public eye.
Many agree that having some form of a stage name is cool, not to mention popular, but to make it legal is definitely an unusual choice- even for a Kardashian. 
This was one small step for man and one giant leap for YE!!!