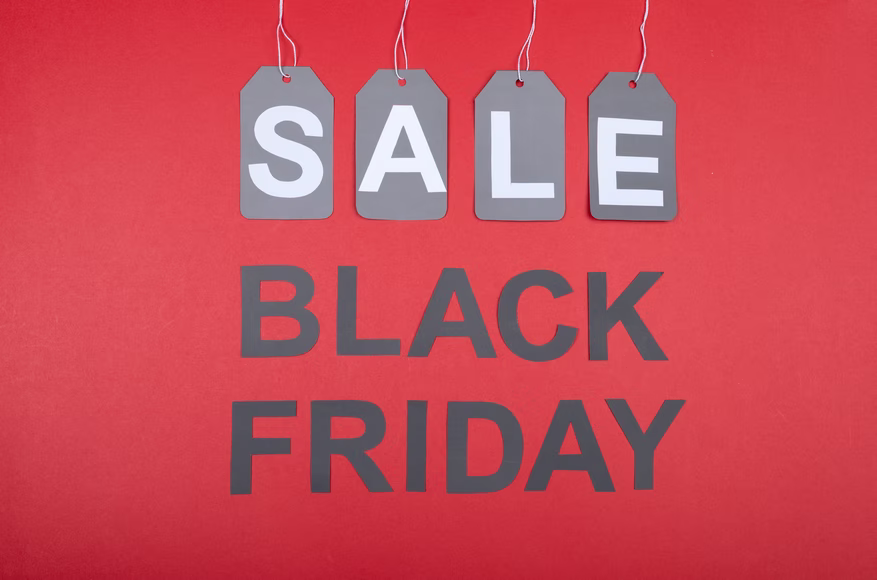 Black Friday Shopping: Pros and Cons
November 19, 2021
Black Friday, the biggest shopping day of the year, is mostly known for its big sales and marks the start of the holiday season. Right after Thanksgiving, people grab their credit cards and head to the mall as they look for the best deals of the year. Shopping on Black Friday is a great chance to spend time with family and maybe do some early Christmas shopping. However Black Friday is also a day with many negatives, as it can take away the importance of Thanksgiving and has a reputation of being a violent holiday. With that, here's a list of pros and cons to help someone decide if they should go Black Friday shopping or not. 
Pros
One of the many advantages of Black Friday is that shoppers save lots of money because of the extreme deals that come once a year. Black Friday is an opportunity for shoppers to potentially save hundreds of dollars when shopping for high priced items, like home appliances, electronic devices, or certain luxury clothing items. Companies will discount almost everything in their stores, no matter the original price, which can certainly help your credit card. 
Another positive aspect of Black Friday is that it's a chance for early holiday shopping. Black Friday is conveniently after Thanksgiving, so people can shop for their Christmas, Kwanzaa, or Hanukkah gifts and save lots of money while doing so. Shopping for presents on Black Friday is very beneficial because not only do you save a lot of money on expensive wishlist items, but you finish all of your holiday shopping early and no longer have to worry about last minute shopping. 
Last but not least, Black Friday is a great opportunity to spend time with family and friends. Considering there's no school on Thanksgiving or Black Friday, it's a great time to shop with your loved ones and have fun looking around stores and their low prices. Though it may be crowded, bringing a group of people to the mall can create lasting memories and maybe even new traditions. 
View 1 Comment
Cons
Though Black Friday has plenty of upsides, one of its cons is that it distracts people from Thanksgiving. It is easy to oversee the importance of Thanksgiving since stores over-advertise their Black Friday sales. Rather than being with family and showing gratitude on Thanksgiving, some people are more focused on getting the best deals of Black Friday.
As we know Black Friday is all about shopping at discounted prices, however it's hard to keep track of how much you're spending. Low prices can cause a shopper to constantly add items to their cart, which could potentially lead to overspending. It's hard to resist Black Friday shopping and some people are easily fooled by its deals and spend more money than anticipated. 
A major con of Black Friday is its tendency to be referred to as a "violent" holiday. Black Friday is extremely popular in the United States and creates a huge crowd of shoppers in stores, and sometimes these crowds are hard to control. Since there is a limited stock of discounted items, people want the most expensive items to buy at a cheaper price before they run out. People will push and shove to get items like flat screen TVs, gaming consoles, or the newest phone just to save lots of money on the newest gadgets. Clearly, Black Friday can inflict violence upon aggressive shoppers. 
As previously mentioned, Black Friday can be a great day of fun and spending time with your family. However if you aren't careful, you can easily spend too much money in one store or even risk getting hurt by aggressive shoppers. Most importantly, we mustn't forget the importance of Thanksgiving and to shop safely this Black Friday.
View 1 Comment