The Life and Legacy of Desmond Tutu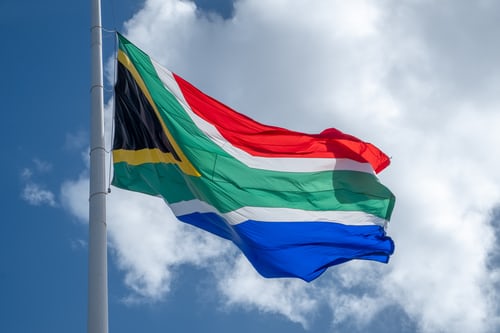 South African theologian Desmond Tutu passed away this December at the age of 90. He had been battling cancer since the late 90s, and he died in his home in Cape Cod. With his death, the last of the major opponents to apartheid in South Africa is gone, leaving the country mourning the loss of one of its most ardent soldiers of social justice. In his wake, Tutu leaves a reimagined social atmosphere for the country he loves, as well as many other countries throughout the world that the great Nobel Prize winner lent his voice to. 
Desmond Mpilo Tutu was born in South Africa in 1931 and was raised in a mission school to religious parents. He went into teaching in 1955, and after a brief stint was ordained as an Anglican priest in 1961. Nearly fifteen years later, Tutu was the first Black South African to hold a position as dean of St. Mary's Cathedral in Johannesburg. He was just getting started.
By 1978, Tutu was a leading voice in the rallying cry for the rights of Black South Africans. He was the general secretary of the South African council of churches. With the world's spotlight now set on him, he turned his attention to apartheid, a term referring to the racial segregation between the white minority and the black majority that was common in South Africa. This was in the form of social, political, and economic discrimination. Desmond Tutu, much like many other great protestors of his time, preached nonviolent protest. When, in 1984, Tutu received the Nobel Prize for his work, it was a clear message to the government of South Africa whose side the world was on. 
During the 80s, when township rebellions were at their height, Tutu was elected the first Black Archbishop of Cape Town, and with that appointment, he became the person the over 1.6 million Anglican churchgoers looked to for guidance during those turbulent times. Among his achievements during that time was being Johannesburg's first Black archbishop, as well as his becoming chancellor at the University of Western Cape in Bellville, a position he held until 1996.
The 90s were a watershed time in South Africa's history, with a move towards democracy coming closer and closer on the horizon. Desmond Tutu did not slow down, propagating his idea for the "Rainbow Nation." He wanted to see the people and the country he loved finally made equal, where the nonwhite citizens, as well as the white, could enjoy rights, freedoms, and happiness. The apartheid era of South Africa, a terrible and disgusting display of humanity, was finally coming to a close, and Desmond Tutu was at the center of it all, guiding and aiding the movement with serenity. 
In 1995, he was appointed by Nelson Mandela, the head of the Truth and Reconciliation Commission, to investigate the human rights abuses committed due to apartheid. He was committed to the ideal of restoration, not retribution, and his committee famously offered amnesty in return for an honest account of past crimes. He continued this work well into his later years, and three years after co-founding the Elders in 2007— an international group promoting conflict resolution and problem-solving— he retired from public life. At 79, he retired from what can only be described as the life of a real-world superhero. 
It was through his humility, his approachableness, and his charm that Archbishop Desmond Tutu became the international icon and beloved celebrity we mourn today. His moral leadership and his nonviolent preachings inspired a generation of change not only in South Africa but throughout the world. He touched the lives of millions and changed how entire countries operated. Despite the trauma and abuses he and those around him suffered, he remained an optimist, and that is truly the most remarkable thing about him. He forgave his enemies and was able to find it within himself to not punish those who had not hesitated to punish him. He truly was a symbol of hope and goodwill for those who will come after him— for those who will face abuses and injustices of their own and will be forced to act. Those people, then, will be able to look to the late Archbishop Desmond Tutu and be enveloped in the contagious spirit of forgiveness. That is the legacy Desmond Tutu wished to bestow upon the world, and that is the one we owe him.