College Booster Controversy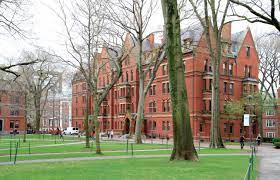 Tens of thousands of high school seniors around the United States are currently choosing their next destination in life, meaning college. However, in lieu of the new Omicron variant and the new approved booster shot, many seniors have been forced to reconsider their future plans. Many colleges and universities are now not only requiring students to get vaccinated against COVID, but they are now also required to receive a booster shot before they return for their spring semester. Among universities such as Harvard, Stanford, and the University of Michigan, both the City University of New York (CUNY) and State University of New York (SUNY) system are now requiring the shot. But how do our Lindenhurst Seniors feel about this?
While conducting interviews with my classmates, I found that their opinions on the college vaccine mandates varied greatly. Franchesca Rodriguez, senior, states that "I don't have an issue with it, I just want the pandemic to be over.  The foods that we eat are already laced with chemicals, what's another vaccine?" Some students expressed annoyance with the fact that they would have to go through the whole vaccination process again for a booster. This includes senior Christiana Sanzane, who claims that, "If I do decide to go to a college that mandates the booster, I will be annoyed as I am already vaccinated against the original strain." Another Lindenhurst senior, who wishes to remain anonymous, has cut down their list of choices because of vaccine mandates, saying "I understand people's concern with their own safety and the safety of others, but vaccines should be a choice that someone has to make for themselves." 
According to the CDC, the Pfizer and Moderna boosters are up to 90% effective against the Omicron variant. People with the shot are also proven to be less likely to pass Omicron on to other people. So is mandating the booster at colleges necessary? Let us know what you think.