Paul Pelosi Is Arrested for a DUI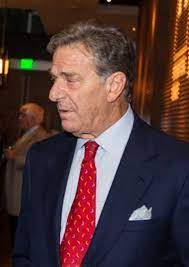 Despite the increase in anti-drinking and driving campaigns, people are still being caught under the influence, and celebrities are no exception to this. According to delish.com, Keanu Reeves, Flo Rida, Khloe Kardashian, and Paris Hilton are only a few names who got charged with a DUI.  It may be shocking to some that Paul Pelosi, the husband of Nancy Pelosi of the current speaker of the House of Representatives, can now be added to that list.
     On May 28th, he was caught 5 miles away from a friend's vineyard in Napa County.
     Pelosi not getting too far, doesn't excuse the illegal action. Luckily, he only hit some fence posts instead of a person driving on the major road (Route 29, California) that he was attempting to merge onto.
     On June 1st, Nancy Pelosi was asked many questions pertaining to her husband.  However, according to slate.com, she chooses against speaking out about what she calls "allegations".
     Soon after Paul's detainment, he was let out after his $5,000 bail was paid off. This may seem like a large sum of money, but it is actually the opposite.  As said by Kraut Law Group, the normal bail for a DUI could be $100,000 or more, under the exception that the family can not afford the bail.  To combat this, a bail bond agent can lower the cost to 8-10% of the original cost.  People can spend their money as they please, but it seems strange that the current Speaker of the House and the founder of the 114 million dollar capital firm, Financial Leasing Services, can't pay that (but it's the standard for "normal citizens" to pay).  It is unknown who the bond agent is but to be in terms of the law, the bail should have been eight to ten thousand dollars and he would remain in custody for a minimum of 48 hours.