The Game Awards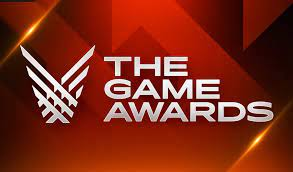 The Game Awards, a multi-billion dollar yearly event which dictates the most deserving games in many different categories. The categories can range from best soundtrack, best gameplay, to the coveted overall "Game of the Year" award.
Every year, games compete with one another, all in the hope of securing the award. Some previous winners of the award include "God of War"(2018), "The Witcher 3: Wild Hunt"(2015) and "Legend of Zelda: Breath of the Wild (2018).
This year, 6 games are competing for the big award. "A Plague Tale: Requiem", "Elden Ring", "God of War Ragnarok", "Horizon Forbidden West", "Stray", and "Xenoblade 3".
Stray
You play as a cat in the distant future. You get separated from your family, and are forced to traverse through cities of multiple conscious robots. You interact with them, solve puzzles, and mess around the world as a cat. As you find your way through the cities to get to your family, you discover a hidden plot about the outside world and your robot companion. Stray may not be a great "Game of the Year" title, but it's still a nice game.
Elden Ring
In Elden Ring you play as your own created character. You'll make your way through a vast open world, fighting bosses, finding secrets, upgrading your weapons and character, and even discover a massive overarching story. Depending on who you fight, and what choices you make, you may or may not become the Elden Lord. This one is a great choice for Game of the Year.
Xenoblade 3
You follow Noah and his two childhood friends, where they get into wild situations while also running through an open world, discover mysteries and the truth about a massive ongoing war. This RPG is known for its interesting story line, but terrible characters and voice acting. While it may not make sense to be a GOTY winner, there is always at least one Nintendo Game on the list every year.
God of War Ragnarok
Sequel to God of War (2018), you play as Kratos making his way through the world of the gods within Norse Mythology. As you travel with your son Atreus, you will discover more secrets about the gods and even Atreus himself. Thor, the entire army of Asgard, and Odin are all your enemies during your travels. This game has high review scores for it's engaging story, world, and fighting mechanics. This game is one of the more obvious winners.
A Plague Tale: Requiem
(Sequel to A Plague Tale: Innocence) In the times of the black plague, you play as Amica who is accompanied by her brother Hugo de Rune. Amica and Hugo search southern France for a cure to a rare blood disease Hugo holds. Along the way, you must run from the army and try not to get into trouble with the diseased rats. Run through a curious world with great puzzles, story, and stealth gameplay. This game really does seem like a good contender, but it was never able to make it to mainstream markets.
Horizon: Forbidden West
You play as Alloy, a clone of a scientist from a world that is long gone. She'll lead a group of companions as she tries to find the "Forbidden West", a land which is guessed to be the source of an intriguing illness which kills everything it touches. This game is known for its attention to detail, amazing enemy design of robot dinosaurs, an interesting bow combat system, a engaging story, and much much more. Sadly this game never really rocketed to be a great success, but still has a large community who loves it.
The Conclusion and Shocking Truth
While most of these games prove as a worthy opponent for the title of GOTY, all the internet buzz is specifically around God of War Ragnarok and Elden Ring. This buzz overshadows every other game on that list. Now the debate is which of the two games will win game of the year. If you do, what game will you vote for?