Dangerous Political Tension in Universities
Hang on for a minute...we're trying to find some more stories you might like.
In recent years the atmosphere in college campuses and universities has increased in political tension. This increases in tension occurs when professors object to student behaviors and when people share  beliefs that do not coincide with the majority of the student body. This is not just conservatives being demonized. It seems that anyone that has values to the right of neo-marxism and extreme postmodernism is protested, harassed, and even violently attacked.
At a Trump protest in Berkeley, an Antifa member was simply confronted by an idea contrast to his own. He struck a man in the face with a metal bike lock and ran away into the crowd. (Link to video available at the bottom this article). The man who was hit bled profusely and most likely sustained brain damage. It was later discovered that the person responsible was actually a professor at Diablo Valley College. His name is Eric Clanton and he was charged with two other counts of assault in unrelated events. Corruption is now evident that it's not in just politicians, but also professors. The most concentrated regressive Marxists are the professors who are teaching in social sciences and ethics courses. It is beyond frustrating that it is acceptable teach students that communism is morally sound while it is not acceptable in a university to believe in free speech. However, universities are proudly wearing the Hammer and Sickle when many more millions of people were slaughtered under that flag than under the command of Hitler.
Professor Jordan B. Peterson has a youtube channel in which he has lessons about the dangers of neo-marxism, postmodernism, and identity politics among other things. The name of the channel is simply his name, Jordan B. Peterson (Mr. Peterson's YouTube channel link available at bottom of article). Mr. Peterson teaches at Toronto State University. One of the major things he is fighting against is that Canada has actually come out with legislation that makes it illegal to misgender someone. This not even just meaning that for example that you have to call a trans man or woman by their preferred pronoun, but also meaning that you must comply with ridiculous made up genders like Xi, Xer, and Bun, which are simply made up to make SJWs think they're unique. Jordan Peterson protested against the new law and started holding free speech rallies. There was an overwhelmingly positive response from the internet perspective of the situation but on campus was a different story. During the rallies, Jordan found many supporters but wanting free speech, in most people's eyes, made him a Nazi. At one rally there was someone constantly blowing an airhorn right in his ear effectively silencing him causing none of his supporters could hear what he was saying over the air horn.
Finally in the craziest event yet, students effectively took complete control over Evergreen State College last May. It started by students commanding that on one day, no white people come to school, professors or otherwise "or else." Biology professor, Bret Weinstein, rightfully said this was an "act of oppression in and of itself." He went to teach on that day as he normally did but 200 angry students poured into his classroom to protest. They yelled at him, saying he was a racist for coming to teach and screaming at him to resign. One student called the campus security but when they came, the protesters blocked the door trapping Bret and yelling "Hey-hey, ho ho, these racist teachers have got to go!" When the police finally got in, the students left the classroom and flooded into the school president's office Screaming "Black Power" over and over. They effectively took the president hostage. When security tried get in, the president had them back off and he submitted to all their demands. In the end the students had control over the school for over a week. This just shows how much power the students have and how the universities just seem to comply to them as if they can do no wrong. It really says a lot about our country and the strange amount of tolerance for racism as long as it comes from the left.
Man hit with bike lock: https://www.youtube.com/watch?v=X352etLhpWc
Jordan Peterson YouTube channel: https://www.youtube.com/user/JordanPetersonVideos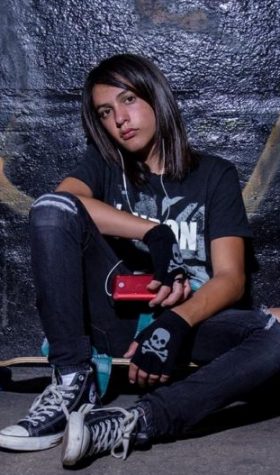 Nick Rippo, Staff Writer
Nick Rippo is a Sophomore in Lindenhurst high school. He enjoys writing, drawing, and watching movies and TV shows. He prefers to write about opinion,...