Fun Things to Do Over Holiday Break
Activities that will make the most of your holiday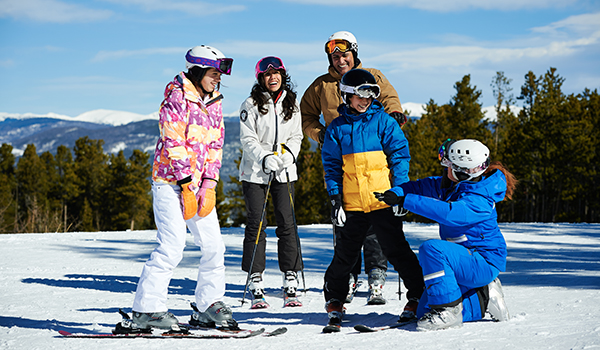 Over the week or so of holiday break, many don't know what to do to make most of the break without school. Many people just sit around and make a waste of the week off with no school. Here are some things to do that will make the most of your holiday break.
Watch a holiday movie. One really fun thing to do is to watch a holiday movie to get you into that holiday spirit. You can watch a classic movie to watch during the holidays or you can even watch new holiday movies that just recently came out. You can go out to a movie theater or you can just bundle up on the couch with blankets and watch it on your TV. A really good holiday movie to see in the movie theater is Daddy's Home 2.
Bake. Another fun thing to do with your family and friends is to bake. You can make cookies or pies. Baking with your family is really fun. You can also decorate them in holiday colors. Decorating will let you bring out your holiday spirit.
Go out in the snow and go snowboarding or skiing. When living in New York, it snows a lot. To make the most of all of it, you can go out in the snow. You can also go snowboarding or skiing with your family. It is really good exercise and is really fun to do. Some places you can go are Ski and Company and Miramar Ski Club which are both in New York, NY.
Go ice skating. Ice skating, also like snowboarding and skiing, is really fun and is really good exercise. It is a really fun way to hang out with your family or friends. When going with your family and friends, you will have a lot of fun laughing at each other when each of them fall and you can see who can go the fastest. Some places you can go ice skating are Deer Park Tanger Ice Rink in Deer Park, NY, Town of Oyster Bay Ice Skating Center in Bethpage, NY and The Rinx in Hauppauge, NY.
Go to an Escape Room. An escape room is where you and your friends or family will be trapped in a room and have a limited time to solve puzzles and clues to get out. Going to an escape room is really fun and very interactive. You will have to use communication to get out of the room in time. Some places to go are Just Escape in Massapequa and Puzzle Break Long Island in Syosset.
Play Laser Tag. Laser tag is a really fun thing to do with your friends and family. Laser tag is very cool and sometimes it is glow in the dark. Laser tag places usually also have arcade rooms for you to play in as well! Some places to go are Laser Kingdom in Farmingdale, Lazerland of Long Island in Commack and Indoor Extreme Sports Paintball and Laser Tag.
See a show. Instead of seeing a movie, you can see a show. This can be on Broadway or just at a local theater. A show that can really get you into the holiday spirit is the Radio City Christmas Spectacular in Radio City Hall with the Rockettes. There are also local theaters on Long Island in towns such as Patchogue, Bellport, Northport, and Port Jeff.   Shows can be very entertaining and fun to see with your friends and family.
These fun things will make the most of your holiday break. Spending time doing something different is a great way to make memories during the holidays that you'll never forget. Have fun with all your friends and family before you have to go back to school!