CES 2018 Highlights
Innovative Tech Products We Can Expect to See in 2018
Hang on for a minute...we're trying to find some more stories you might like.
CES, or the Consumer Electronics Show, is the largest and the most famous technology expo of the year. Every year this show is held at the Las Vegas Convention Center in Las Vegas, Nevada. This event always takes place in January. Tuesday, January 9th, marked the start of the show this year. It ended a couple days later, on Friday, January 12th. During that time span, we were able to see an incredible amount of innovative tech products that we can expect to see hitting the markets some time this year.
With virtual reality becoming more and more popular as time goes on, it is no surprise that this product was one of the most popular ones unveiled at the show. The HTC Vive Pro will soon be available to the public, and VR enthusiasts are preparing their wallets. This upgraded version of the original HTC Vive virtual reality headset features built in over-ear headphone, a 78% pixel resolution increase over the older headset, and a new frame that is more comfortable than the previous one. You can now experience the same amazing virtual reality games and movies with the new AMOLED screens that the Vive Pro uses, meaning that VR can be seen for the first time in 4K. Though the price has not been confirmed yet for this headset, it is known that owners of the older headset can upgrade to the newer one for a reduced price when it is released.
Many people have been choosing projectors over regular tv screens due to the portability and large possible screen size of the projectors. However, there was often a loss in quality when using a projector. Optoma changed how people viewed these machines when they released their HD51A, a 4K projector. Not only does this device feature an insanely good resolution, but it is also equipped with Amazon Alexa, so the millions of users who have that smart assistant at home can control their projector using their voice.
Yet another amazing invention was a rather futuristic looking car by Toyota. This vehicle is called the e-Palette. It resembles a shipping container that is has tinted, transparent glass. This Glass can also display images used for advertisement or for other purposes. Toyota plans to debut this vehicle at the 2020 Olympics in Tokyo. They have already teamed up with companies like Amazon, Uber, and Pizza Hut when making plans for this car's use. What's the big deal about this vehicle? They are self-driving. Meant for transporting and delivering goods such as pizza or packages from Amazon, they may change the way we go about our lives. They can fit multiple people in them, so Uber was excited to use them as futuristic, autonomous taxis. This marvel of engineering also has two steering wheels, so any human can take over if need be.
This year's CES was surely amazing, and the new tech revealed was able to wow people around the world once again. All we can do is wait for all these amazing products and more to be released to the general public. As the human race evolves, we can expect to see more and more awesome tech as time goes on.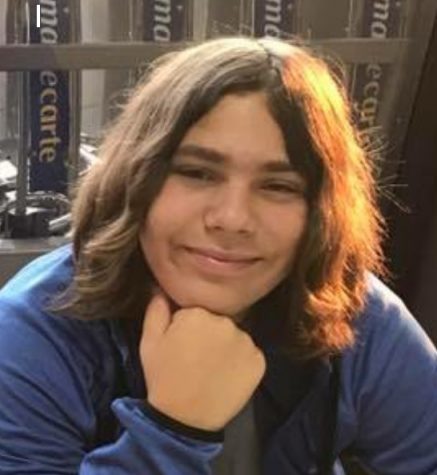 Adrian Bak, Staff Writer
Adrian Bak is a freshman at the Lindenhurst High School.
It is his first year writing for The Charles Street Times.
Adrian enjoys writing about a wide...