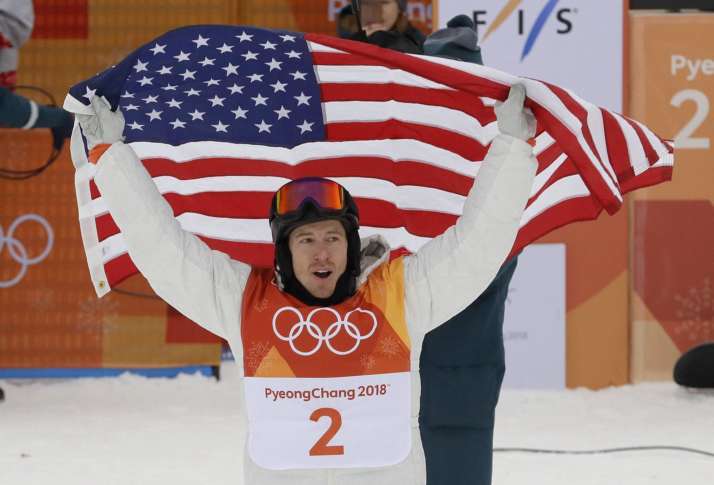 In the 2018 Winter Olympics, Shaun White was extremely competitive and wanted nothing but gold on the day he competed. He has two gold medals from his previous years and wanted another medal from 2018.
On February 13th, 2018, White was determined to win a gold medal. Throughout the first two runs Shaun White was doing a very good job in the competition. He was in second place with a score of 94.25, behind another amazing snowboarder, Ayumu Hirano who had a score of 95.25, beating White by a whole point. In this final run, he knew that he had to do an amazing job to get the gold. He was not willing to walk away with silver. To win gold, he had to top 95.25 which is already an extremely high score and would be really hard to beat. To distract himself and relax himself before going on the halfpipe for the last time in the 2018 Olympics, he took laps around the mountain on a chairlift, He said he needing "Anything to distract from the imminent pressure-cooker situation." As he got ready for the halfpipe he said to himself "you know you've got this, this is what you've done your whole life and career. Savor this moment."
White went on the halfpipe and did two 1440s which is a trick he did in a practice run and messed up which was the reason for him needing to get 62 stitches. Hirano who was currently in first place fell on his third and final run. White's final run did so well that he had a score high enough that beat Hirano and won the gold. His score was a 97.25, which was so close to perfect. He beat Hirano by two whole points.
White was so happy that he had one, since in the last Winter Olympics in Sochi he was not able to medal at all. White has competed in the 2006, 2010, 2014, and now the 2018 Winter Olympics, winning gold in three of them. The medal he won in the 2018 Olympics makes his third gold medal.
To see the video of White go to the link below:
https://www.nbcolympics.com/video/shaun-white-wins-halfpipe-gold-epic-final-run