A Day in the Life of Mr. Will
Read on to learn more about one of Lindy's favorite teachers!
Hang on for a minute...we're trying to find some more stories you might like.
Have you ever wondered what teachers do outside of school?  Have you ever wondered about some of your classmates who you maybe never got a chance to know?  Well, now you can know more about those who walk the hall of LHS!  This column is dedicated to the fascinating people of Lindy.  Stay tuned for more articles on interesting people around the high school.
Mr. Will is an English teacher at Lindenhurst High School. He teaches 10th and 12th grade English. He is also the coach for the JV basketball team. Many students like Mr. Will for his positive attitude and humorous personality. Although he tries to get to know all the students he teaches, there might be some things you don't know about him.
Mr. Will has always wanted to be a teacher. He had choose between becoming a Social Studies teacher and English teacher. He decided to be an English teacher because he thought it was more creative.  He says it's cool working at his old high school and getting to work with his favorite teachers.  However it is weird having to call them by their first name.  His favorite book to teach students about is Hamlet because it deals with present day and pop culture.  He says if he weren't a teacher he'd do something with film, maybe edit movies.  His favorite color is blue and his favorite bands are The Killers and Weaser.
Mr. Will's  favorite movies include the Star Wars Series, Superman: Man of Steel, and Seven Psychopaths.  His favorite book is the comic All-Star Superman.  His favorite quote is from a John Wooden, a basketball coach; "things work out Best for the people that make the best of the way things turn out."
On the weekends Mr. Will likes to go out to dinner with his fiancé. Their favorite place to go is to Besito. He always likes to visit his niece and nephew. He has three siblings, one brother and two sisters and he is the oldest of the three.
For a young guy, Mr. Will has also traveled a lot. He's been to Ireland, Italy, and London. His favorite was Ireland because of their food and fantastic views.  He says his greatest weakness is procrastination and his greatest strength is his Star Wars LEGO collection and making sick costumes for comic-con.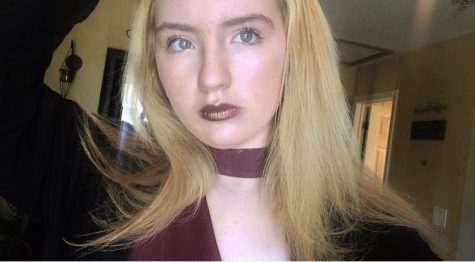 Juliana Warta, Staff Writer
This is Juliana Warta. She is in 11th grade. This is her second year in journalism. She enjoys writing about current events, debates, conspiracy theories,...