Brick Marshal Band and Company
Student Funded Variety Show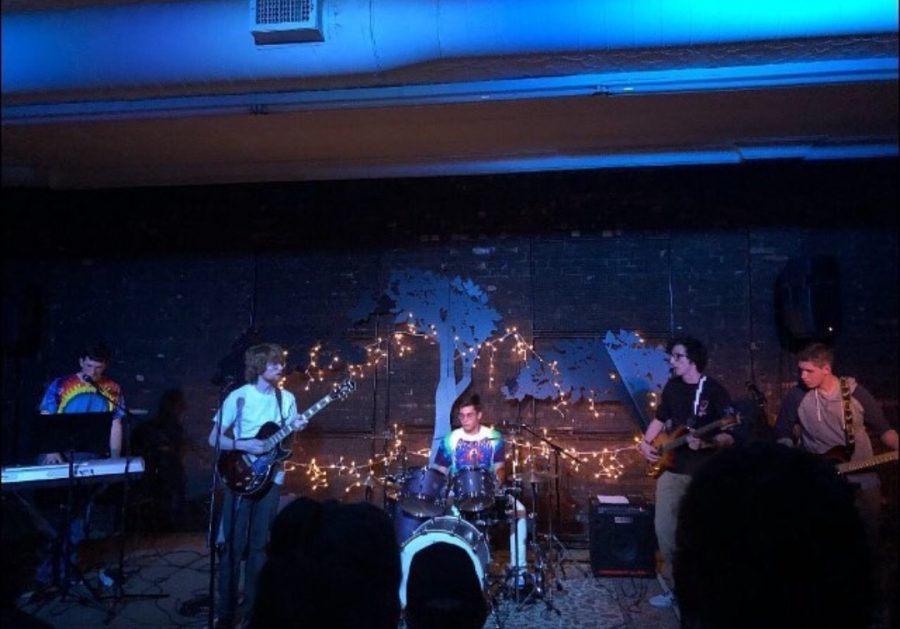 Chris Diliberto, Breaking News Editor
June 1, 2018
One thing that continues to make our community differentiate itself from our neighbors are the talented students that are here at Lindenhurst High School. You might have seen posters hanging around the school inviting all students to come to a variety show. There is a group of very talented and determined students who reach out into their environment to take their excelling talents outside of the High School.
The Brick Marshal Band consists of five gifted and accomplished students. Brian Lanza and Michael Bradley accompany each other as the bands lead guitarists. Jacob Weber is a self taught student of music and is the band's bass guitarist. Matthew Macys is a gifted musician and is the band's very proficient drummer. Rocking out on the keyboard is Andrew Paolillo. The Brick Marshal Band has been making a name for themselves within our village after reeling in the victory at the last year's talent show and performing a show in Jacob Weber's own backyard.
The Brick Marshal Band was willing to sit down and answer a few questions for the Charles Street Times. The band's mentality when they walk onto a stage to perform is "To have a good time and to entertain the people who have come to see us perform," said Brian Lanza. Since modern music sounds so different than the rock this band emanates, it's amazing that their audience still has an enjoyable time. "I think that's my favorite thing about performing the music that we do, we could expose someone to a new type of music and open up there world and I think that's the coolest thing," said Matthew Macys.
One thing that makes this performance different is that they are accompanied by another student, stand up entertainer, Matthew Arevalo. Matthew is experienced in stand up since he usually performs at Governors, a club located in Levittown. "Ever since my first comedy class I have not stopped and it has lead me to this show that we put on for our community with no help, so that pretty cool in itself. I thought it was great fun and enjoyable for everyone who came to support," said Mathew on if his experience on his routine given at the variety show.
The variety show was performed at the BACA performance arts center on Wellwood Ave. The doors opened late Friday, May 25th with an admission fee of five dollars. The Brick Marshal band and Matt Arevalo sold all 90 seats available in the performance center. The incredible sell out has the band planning on having several different shows over the summer. "They made my jaw-drop. I was blown away on how great of a performance from Matt to the band," said audience attendee Kim Kazdal. The show started with a stand up bit from Matthew Arevalo that lead into the bands performance. Towards the end of the night things got a bit crazier when Andrew Paolillo stepped out from behind the keyboard, grabbed a microphone, and sang his lungs out during a cover of Jimi Hendrix's Purple Haze.
The band has upcoming shows planned for the summer of 2018. The shows will be announced periodically over next two months on the bands social media account, Instagram handle @TheBrickMarshalBand, so follow them if you and your friends would enjoy attending a future performance in the summer. Just to mention there is one rule for attending a Brick Marshal Band show…don't forget to wear your tie dye!