10 Cheap and Easy Classic Halloween Costume Ideas
Hang on for a minute...we're trying to find some more stories you might like.
Halloween is almost here and you know what that means: Dressing up, getting free candy, and halloween costume parties! But, some of us have no idea what to be for this Halloween. Whether the costume you want is scary, funny, or even cute, we have a list of costume ideas you might want to try out.
Group/Duo Costumes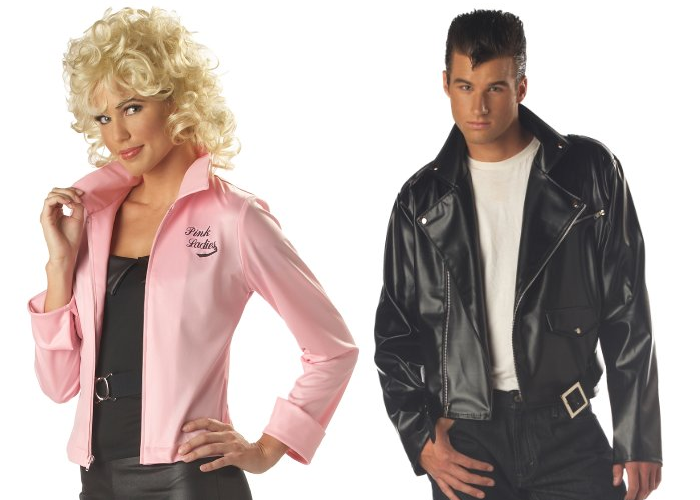 Danny and Sandy from Grease.
Are you planning on going out with a lot of friends this year? The Pink Ladies and the T- Birds is a good group Halloween costume idea. Even if you haven't seen the movie Grease, you could still dress up as them! It is a fun and cute costume idea for groups or even if you want to go trick o' treating by yourself. All you will really need is the jacket and you are all set to go as a Pink Lady or a T- Bird! You can find both jackets at a Halloween store, on amazon, or you can even make one yourself.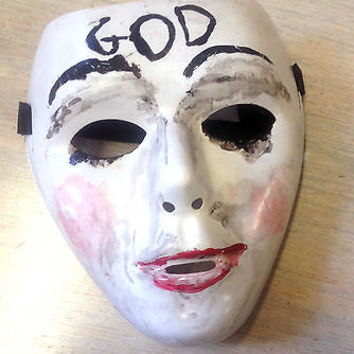 The Purge.
The Purge seemed to be very popular this year, and it will definitely make a scary Halloween costume. This mask could be ordered on Amazon for only $17. The mask is from The Purge: Election Year, and was worn by the girl dressed up as lady liberty. This would surely creep out a few people and the mask lights up, which is a bonus so you can see better in the night and pop out more!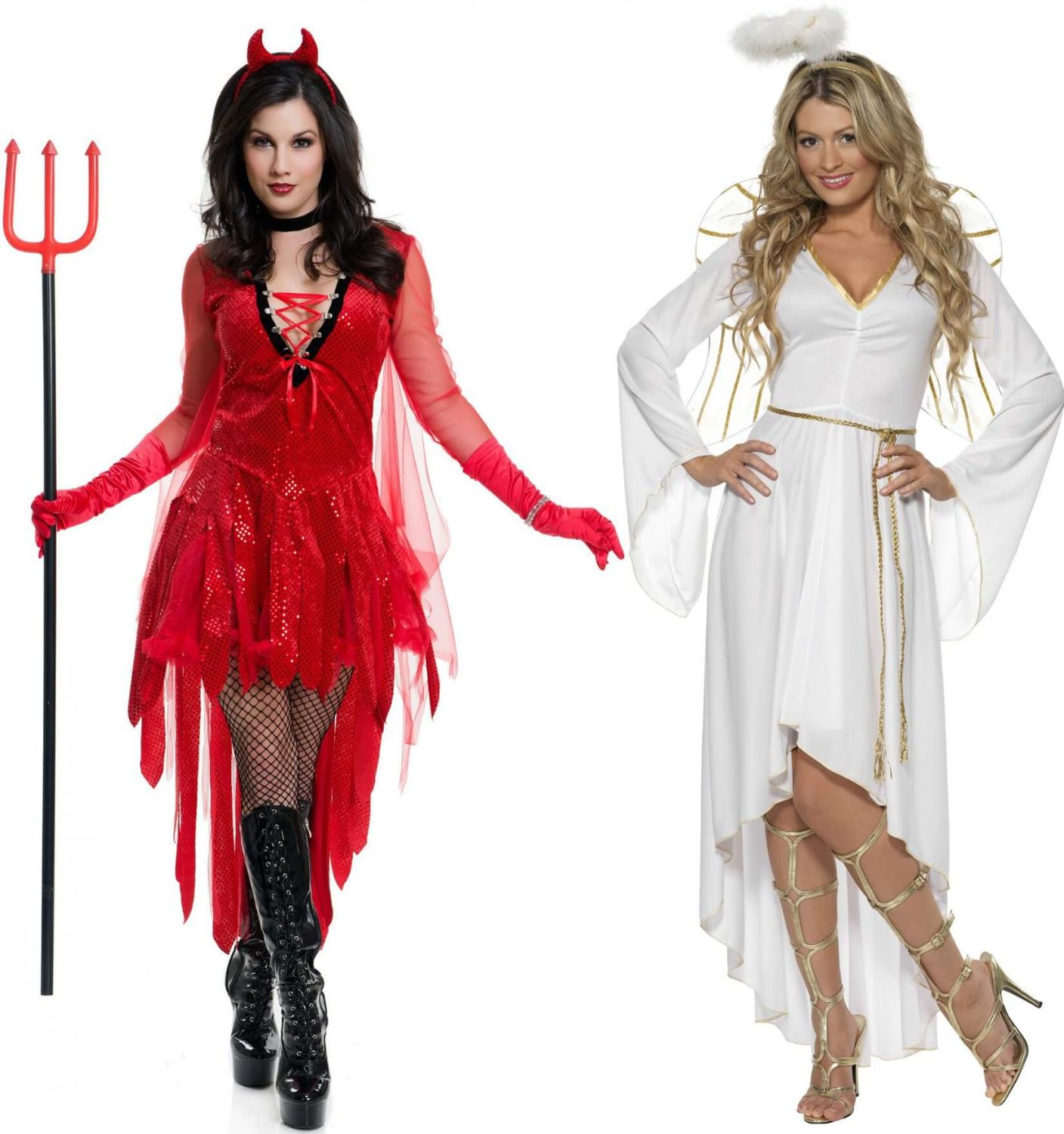 The Angel and Devil
Another fun couples/group costume idea is the very classic angel and devil. You could never get bored of it! If you and your friend want to do a duo costume, this one is perfect. It is easy and doesn't cost much money. All you will need is a white dress (or pants and shirt), a pair of white shoes, a halo, and wings if you want! For the devil you will need a red dress (or pants and shirt), a pair of red or black shoes, devil horns, and a red or black tall fork. Best thing is, not many people do this idea anymore, so you may stand out!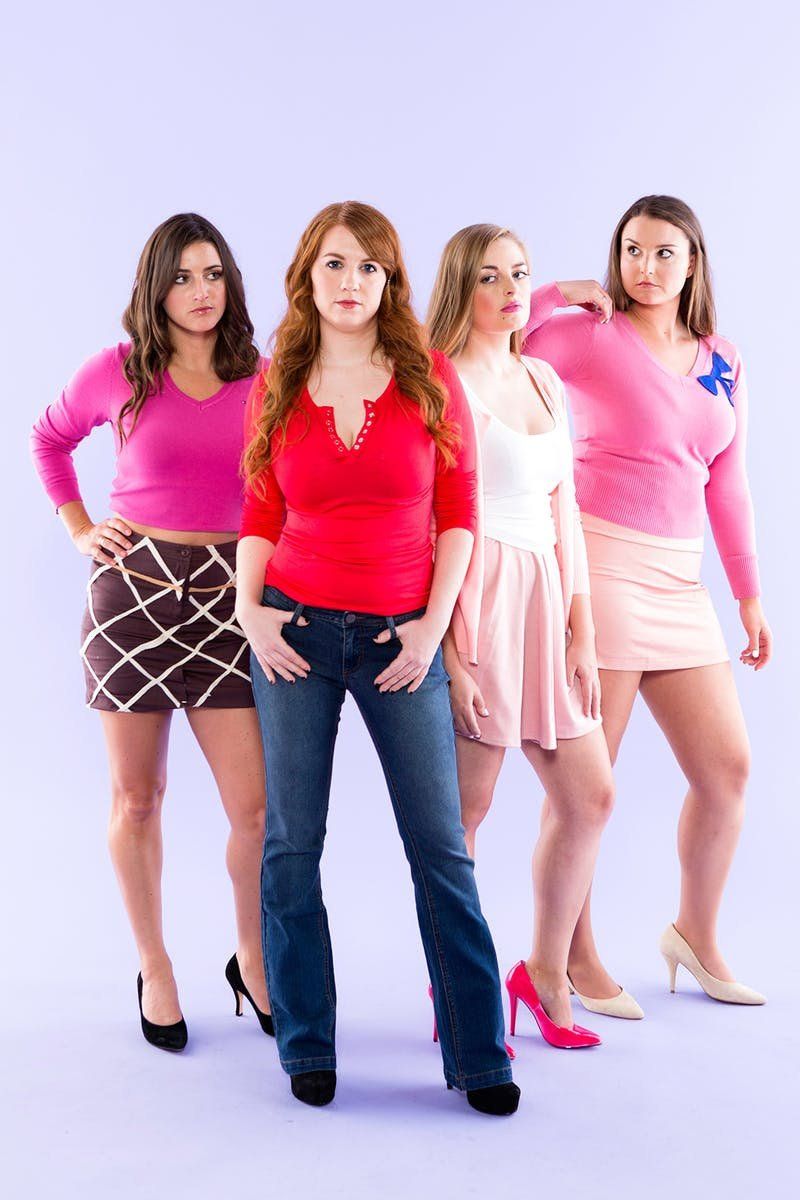 Mean Girls
A classic like this never gets old. All you have to do is wear the classic look for Regina, Gretchen, and Karen. You can even dress up as Janis if you have a bigger friend group. It does not cost much for this costume and it's recognizable by almost everyone.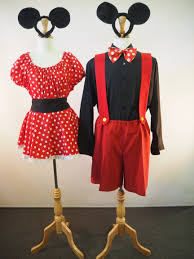 Mickey and Minnie
Are you perhaps looking for something simple and cute rather than scary? Two famous cartoon mice are two cute costumes. Just get some mouse ears and if you wanna change it up a bit, find some red shorts and a black top, or maybe some red pants and a black shirt. It is a cute couple costume or you can rock it alone. It may be a classic, basic costume but you will definitely use the black shirt and red shorts, skirt, or pants after Halloween, so it isn't a one time wear.
Singular Costumes
Clown Costume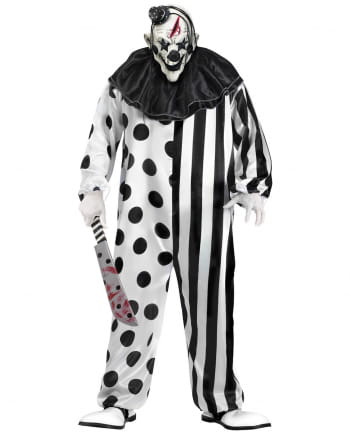 Being a scary clown for Halloween is one of the creepiest costumes. You will sure scare some people if they see you in this costume during Halloween, even if you don't want to wear a clown mask then makeup is always an option as well! There are many videos about how to do clown makeup. This costume you can always find at whatever Halloween store is close to you, but be sure to get the costume early!
                                           Onesie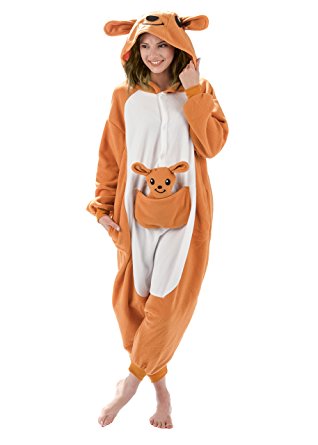 Onesies are usually what most people wear as a costume nowadays. It is simple and very comfy. A few ideas are unicorn onesies, cat onesies, panda onesies, dragon onsies, and giraffe onesies. There is many more that you can decide from. They don't cost much money and you don't have to wear it as a one time costume for Halloween. You can also wear it on the weekends or simply on a lazy day
                                         Mermaid (Makeup)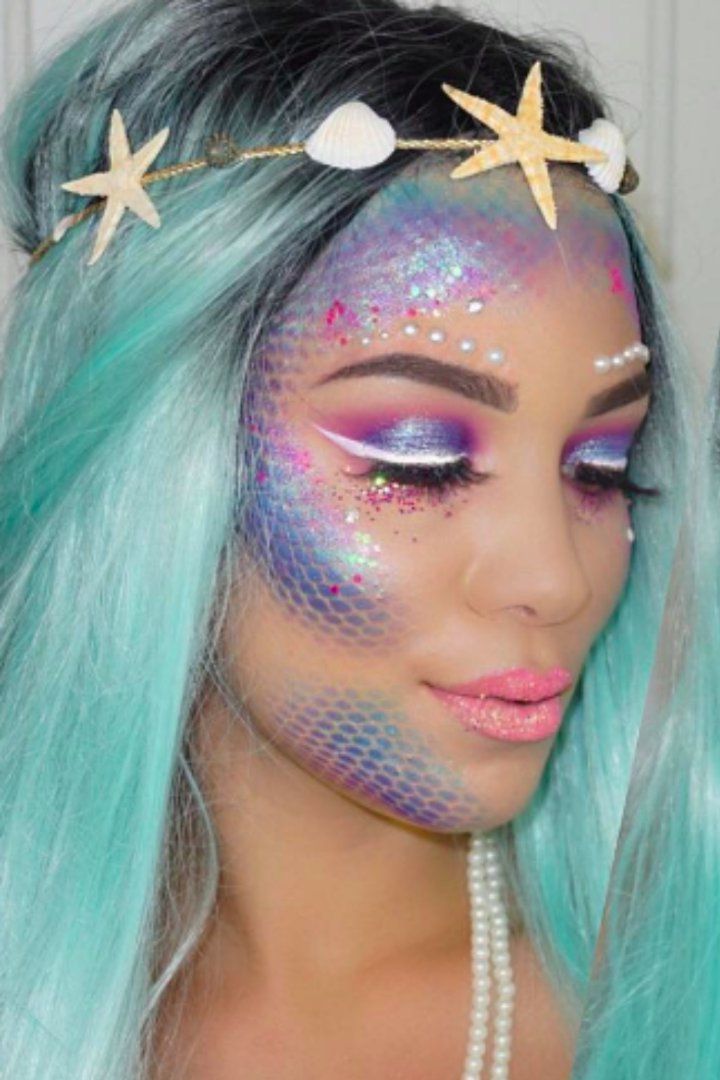 The mermaid makeup is certainly very wild. The next few options are perfect for anyone who really likes makeup. Though it might take loads of practice, it is worth it. You don't even have to dress up as a mermaid. The mermaid makeup could be simple, beautiful, or even a bit creepy if you want to go for a more scary mermaid look. Of course, you can always watch videos on how to do the mermaid makeup or get a friend to help you.
                                          Skeleton (Makeup)

If you are pretty good at makeup this one is suggested for you. Do some skeleton makeup! There are many videos on how to do it and all you will really need is to buy the supplies if you do not have any. Although it may be basic you can be creative with it. Even if you want to do this type of costume but you're not good at makeup, find a friend who is good at makeup. I am sure they will be glad to help you out.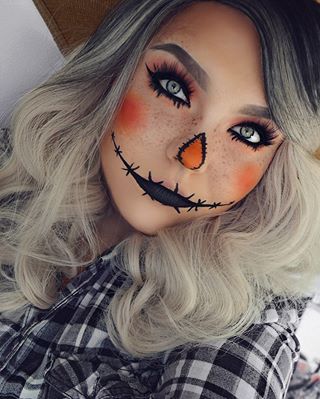 Scarecrow Makeup.
A simple but cute scarecrow makeup costume is always a good choice. The makeup is easy and those who aren't good at makeup can still do this. It doesn't cost that much money and you can always use this last minute for a party or to go trick or treating!