The Royal Baby
Hang on for a minute...we're trying to find some more stories you might like.
The Duke and Duchess of Sussex announced on October 15, 2018 that they are welcoming their first child. They both are very pleased to announce the royal baby is due in spring. Harry and Meghan have yet to announce if the baby is a boy or a girl, but will most likely choose for the gender of the baby to be a surprise. Many have already guessed she was pregnant; the first hint was her new hairstyle. Rather than her usual hairstyle, a neat bun, she had her hair down in new layers. It may not be a big deal, but Kate Middleton changed her hairstyle as well right before she announced each of her three pregnancies. Another hint was her ruffle top when Prince Harry and Meghan Markle took a visit to Loughborough University for the Coach Core Awards. While there she wore a drape top allegedly to hide her baby bump.
The royal family is excited about the news of the baby. The royal baby's place in line is pushed back. The royal baby is seventh in line for the throne, meaning that the baby's title won't be princess or prince. Prince William's children instead gets the princess or prince title; however Prince Harry's children or child will not. Nevertheless, this child will be the Queen's eighth great-grandchild. A royal source told ABC News that Meghan, "wants to do everything, but Prince Harry is encouraging her to pace herself." The royal source also added that she is feeling fine, just resting. Many of us wish this pregnancy will go well and that Meghan Markle and her baby will be healthy. Best of the luck to the couple.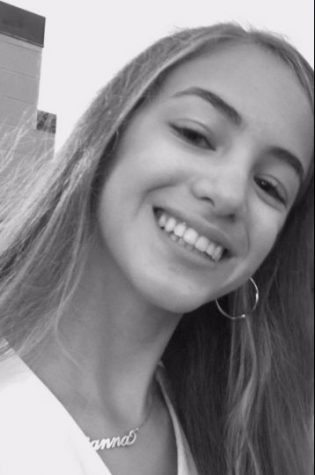 Gianna Adragna, Staff Writer
Gianna Adragna is a freshman at Lindenhurst High School and it is her first year with The Charles Street Times. She enjoys oceanography, astronomy, writing,...