Thrifting: The Latest Trending Activity!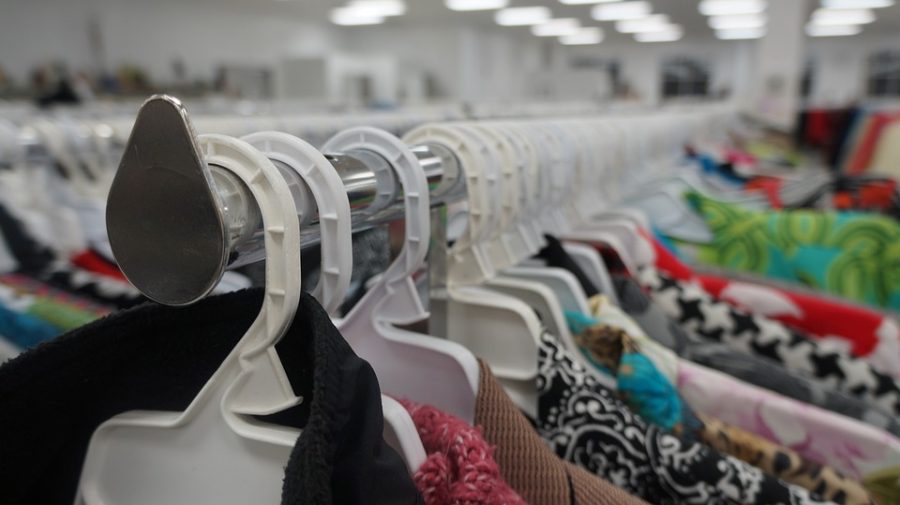 Have you ever wanted to buy name brand clothes but didn't want to pay full price?  No need to worry anymore because recently, "thrifting" has become a trendy activity amongst teens and young adults. Thrifting allows you to buy quality and name brand clothing and accessories for extremely low prices.  
Thrifting gained popularity when Youtube personalities began showing off and trying on their thrifted clothing in videos called "Thrifting Hauls."  These people enjoy thrifting better than shopping in retail because not only is it cheaper, but it allows them to find unique vintage items that could not be found anywhere else. Younger people are spicing up their wardrobes with vintage items like "mom jeans," rounded glasses, and striped ringer tees from the 80's and 90's.  Besides clothing and accessories, people can buy quality vintage furniture and home decor as well!
Another convenience to thrifting is that you can thrift online!  There are a variety of websites where you can buy items from people from all around the globe, like Poshmark and Depop.  These websites enable people to sell clothing they no longer want or clothing they've thrifted themselves. Sometimes in thrift stores, clothing racks can be very unorganized and it can be hard to find what you're looking for, but with online thrift stores all you have to do is type in a specific item or style of clothing and it makes finding thrifted goodies easier.  
Not only does thrifting offer cheaper prices and opportunities to be more creative when it comes to style, but it also offers help to charities.  National thrift stores like Good Will use 87% of their revenue for charitable donations. Also, by purchasing reused items from thrift stores, you're helping to avoid demand for production. Keep in mind that with every purchase you make at a thrift store, you're benefiting yourself and others!