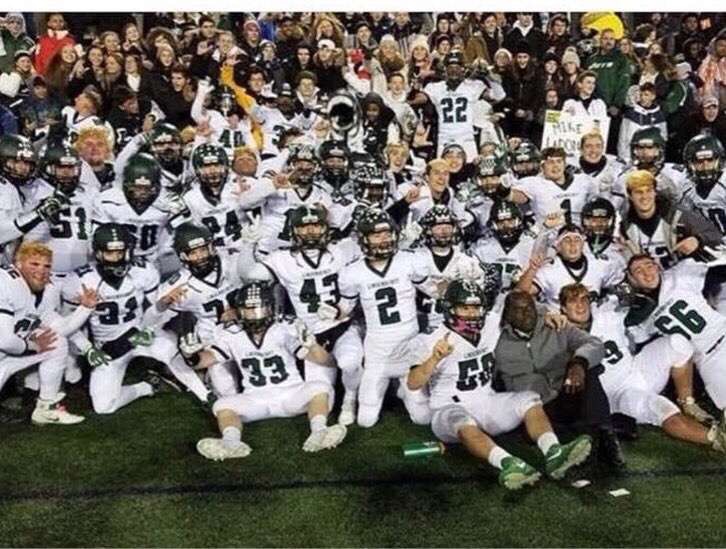 Courtesy of J. Winey
The 2018 Lindenhurst Bulldogs Varsity Football team had mixed expectations coming into the season. After winning the Division I Long Island Championship last season, it was uncertain whether or not they would be able to achieve that same level of success this year, especially considering the departure of the #1 TE in the nation, Jeremy Ruckert to The Ohio State University. Despite all of the doubt, they surpassed most people's expectations and took Division II by storm.
After being moved down to Division II this offseason, the Bulldogs were confident that they had a team that could run the table in their new division and potentially win back to back LIC's. However, the season didn't start out as promising as they had hoped. In the second week of the season, Lindy lost their first regular season game in years in a loss to Northport at home. This was a tough home loss to start the season, but they bounced back the following weeks, winning 3 straight before their match up with the undefeated West Islip on October 12th. This game came down to the wire, and the Bulldogs lost with no time remaining 17-14. Although this was the most painful loss of the year, it gave them hope moving forward into the playoffs as in reality, they should have won that game. Luckily, after walking through the first few rounds of the playoffs, Lindenhurst got their revenge game against West Islip on the biggest stage, the Suffolk County Championship. The game was a back and forth battle, an instant classic. After taking the lead on the infamous "Philly Special" play in the 4th quarter, a game sealing INT by Junior Will Ruckert led to the Bulldogs upset and 21-17 win.
A week after one of the best and most competitive games Lindenhurst has ever been in, they had a tough match up against the undefeated Garden City for Long Island DII Championship. Unfortunately, the Bulldogs didn't get the dream ending, as they lost in blowout fashion, 19-0. For the seniors, this was a tough loss and way to end their Lindenhurst football careers.  After the game. Sophomore Jack Winey had some things to say when it comes to the LIC and next year. "That was the worst game of my life. But we will be back next year and I can promise you the result will be different".
Regardless of how the season may have ended, one thing that every player should be proud of is the obstacles they overcame to get to that point. They were the team to beat going into the season and had a chip on their shoulder to repeat the greatness of last year. Although they came up one game short, they surpassed most expectations and fought their way to back to back SCC's, which is an incredible accomplishment.