Long Island Haunted Houses
BTW Lindenhurst Thespians Club host their annual Haunted House on November 1st from 6 - 8 pm.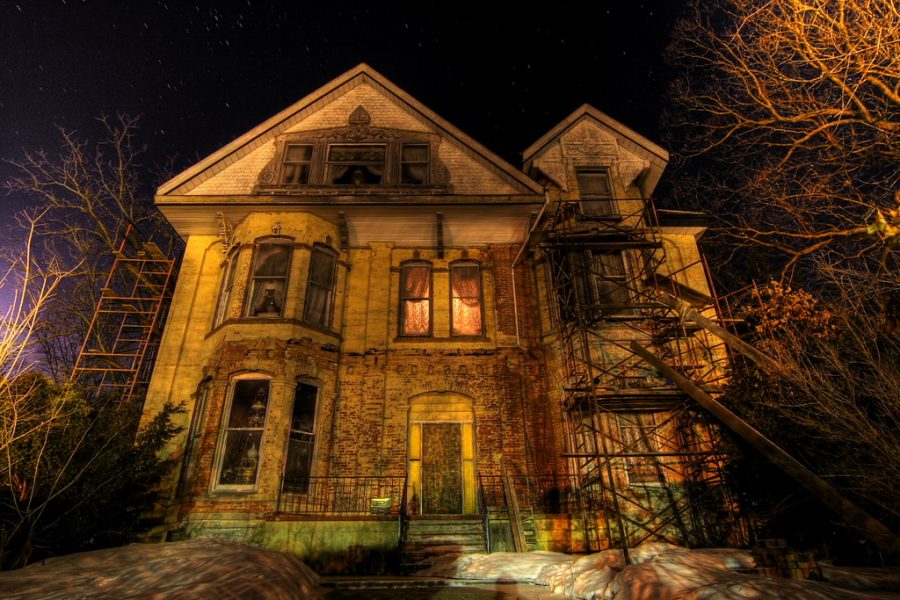 Nowadays, haunted houses are very common attractions that people mostly go to during Halloween time. An adrenaline rush comes over people, first they are scared then as they go on the fright gets taken over by the adrenaline. When the first ever "ghost house" was opened to the public in 1915 in England, people didn't think that it would be any fun because spooky stories have been told for centuries and now Halloween without haunted houses? Seems scary even thinking about it. Here are some of Long Island's best thrills.
Bayville Scream Park
Bayville Scream Park in Bayville is where all your dreams die and nightmares come alive. Bayville has six spectacular and terrifying attractions that are mind blowing and give you a great scare. After you enter you want to leave but the only way out is to go in! HauntWorld calls this haunted house one of the scariest in the Country! From September 27th through November 3rd there are many dates of different events you can go to. They host Kids "Not So So Scary" days which are perfect for families with younger children. Also, Bayville hosts "Glow Stick Fright Nights" which is when each group gets one glow stick and you walk through six pitch black haunted houses. Bayville is an attraction for everyone to go to and get a little scared. It's time to SCREAM!
https://bayvillescreampark.com/
Gateway's Haunted Playhouse
Gateway's Haunted Playhouse located in Bellport returns for an all-new season of Halloween thrills! Gateway has astonishing brand new themes every year! The actors always find a way to scare you but at the same time want you to enjoy your experience. Gateway now includes six-weeks of terrifying thrills. Gateway also includes attractions for younger children known as the "Not So Scary Adventure." If you are planning to stay the whole day then you can dine at "Fear Garden" with a variety of choices of food and drinks! Since every year there is a new theme you can always come back for more new haunted thrills! Gateway's Haunted Playhouse will bring you nightmares after you visit.
https://www.gatewayshauntedplayhouse.com
Chamber of Horror's
Chamber of Horrors is yet another Haunted House in Hauppauge that will bring your nightmares to life! It features three haunted houses, a horror stage show, many different mazes and rooms. For safety they only allow six victims to enter the haunted house at once.  One of the attractions is watching a little movie about the background of all three haunted houses and the characters. Chamber of Horrors says get prepared because they waited eleven months for this!
https://www.chamberofhorrorsny.com/