Fall Fashion Look book!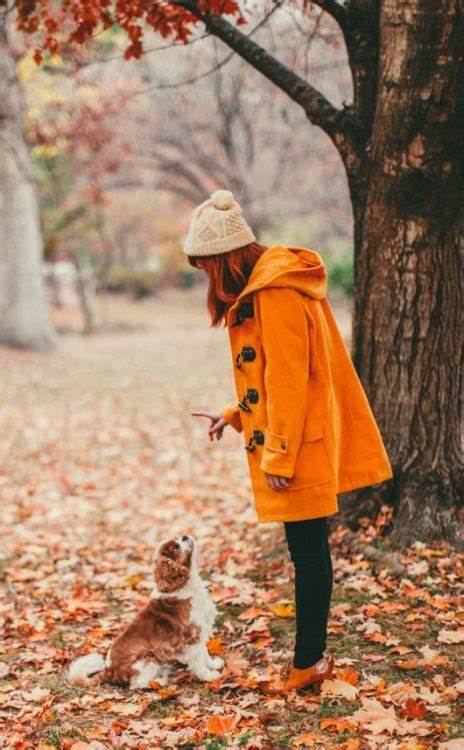 October: the perfect time of year to shop! It's the season for clothing that's in between summer and winter; just cool enough for our favorite sweaters, but warm enough where we are not drowning in puffer jackets and mittens. Clothes are universal and whether you live for fashion or don't know the difference between a bustier or a button, we need clothes for survival. Here is your fall guide to the latest trends and perfect apparel for everyone's favorite spooky season. 
Tops: An essential part of fall is the adorable and cozy tops that range from colors like burnt orange to burgundy. Here are some popular tops that anyone can pull off this fall!

The Cropped Sweater: This time of year is  perfect for a lighter and shorter sweater choice. The weather if still a bit too warm for your classic Sherpa, but with the light comfort of cashmere, you're bound to stay cute and cozy in any cropped sweater! They pair wonderfully with high-waisted jeans and mid length boots! 

The Cardigan: Cardigans are a staple for Autumn. They come in all sorts of styles and colors. Some are cable knit while others are cotton; yet they are known to be extremely comfortable and a great addition to any outfit. One can wear cardigans over camisoles, pocket tees, turtle necks, or your favorite long sleeve. They pair nicely with any bottoms whether it be jeans, a button up skirt, or leggings. Paired with a boot or a flat shoe similar to Vans. This look is essential for fall!

The Vest: Now, many people think that vests correlate to something that old women wear. Yet in the fall there's nothing cuter than a vest. They come in so many colors and patterns, from houndstooth to plaid. There is a never ending variety. Many of them are fur-lined as well as waterproof. Much like the cardigan they turn any simple outfit into a fun and festive look for the fall! 
Bottoms: you can't have a successful top blouse or jacket without a fashionable pair of pants to go with it. Pants are something that just seem like a staple item, yet can complete a whole outfit! These are bottoms that are catching everyone's eye this fall !!

The Corduroy Skirt: These 70's style skirts are making a huge comeback this fall. With the soft feel and satisfying texture of corduroy this has become a high demand in the fashion industry. They generally range from colors like burnt orange, red wine, and midnight black: all perfect autumnal colors! They're wonderfully paired with your favorite bodysuit and some knee high boots! 

The High Waisted Jean: An article of clothing that every girl can't live without, jeans are something that have been worn since the 1870s and they're not going out of style anytime soon. Yet there's something about high-waisted jeans that is every girl's dream. It sinches in the waist line, allows us to wear our favorite cropped shirts, and gives the illusion of the perfect body figure. They can be paired with just about anything and is one of my personal favorites!!

The Jogger: Joggers are a true phenomenon and are seriously popular as of right now. This article of clothing is so special because it comes in so many different styles. Joggers are now more than a step up from sweatpants. Joggers can now be seen in the form of cargo, vellore, latex, and so many other materials. They can be paired with a windbreaker and some running shoes, or with a sheer top and stilettos. Depending on the type of joggers you choose there's no limit to your style this fall! 
Shoes: Shoes compliment just about any outfit if worn correctly! Fall is the best season for shoes due to the fact that its conducive to both flats and boots! 

The Riding Boot: This style of boot is a great choice whether you're going pumpkin picking or just having a day out to lunch with friends. These boots, usually made of synthetic leather or vinyl, range from colors such a black, brown or often times both colors within the same boot. Riding boots come up to the length of your knee. They complement most any style, but traditionally look great with some jeans, a sweater, and a patterned infinity scarf! 

The Combat Boot: These boots bring out the spookier side of fall. They're more of an industrial style shoe and often come in darker colors, mostly black. They usually stop around mid calf and lace up in the front of the shoe. Many times boots like this will come with flaps that fold over the sides of the boot and traditionally have patterns such as plaid lining them. This adds that seasonal touch that we all love and want! They can be worn with an edgier look, like latex pants, or a leather jacket, or you can soften them up with a long sleeve t-shirt dress, or a fuzzy three quarter zip! 

The Mule: A classier look for the fall season, Mules are easy-to-wear slip-on shoes that still bring a level of sophistication to any outfit. Mules come in a variety of colors such as black, tan, animal print, leather, and snakeskin. They often come fur lined as well to add comfort. Mules look best with a cropped pair of jeans and a ribbed scoop neck sweater! They are the perfect shoe for a night out on the town or a dinner date with your significant other.