Traditional Thanksgiving Recipes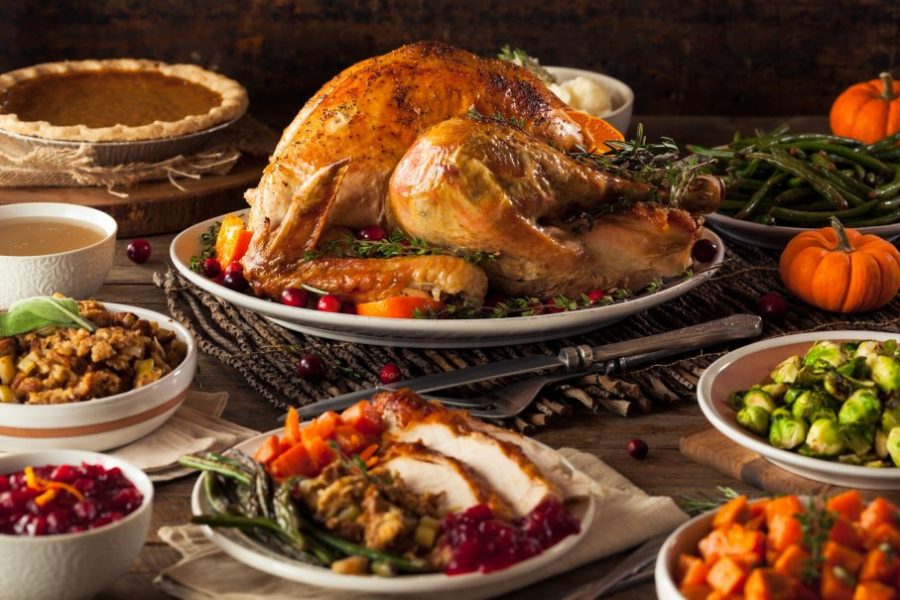 Thankful, a word we often hear this time of year. With Thanksgiving right around the bend, there are many things to be thankful for. We are all thankful for different things whether it be family, friends, clothes, or pets. Yet something that everyone is thankful for is glorious food! Are you and your loved ones craving your favorite traditional Thanksgiving foods but don't know where to start? No need to panic. This is a complete and delicious step by step recipe guide on how to achieve the perfect, classic Thanksgiving meal. Every recipe has a link to lead you to the best recipe for each amazing meal!
The Appetizers:
This is a wonderful and warm appetizer great for sharing with the whole family. Between the creamy texture and the savory taste this is sure to be a fan favorite. Paired with a crispy crostini or salted pita chips it will give this light an airy dip a great crunch. 
This clever and cute treat is a perfect poppable snack before the main meal. These bite sized mushrooms are filled to the brim with with bold spices and herbs. In this specific recipe sausage is added, but it can be vegetarian as well. Its up to the discretion of the chef to decide what goodies they want to stuff inside. Either way these are a delicious pre-dinner treat. 
The Entrees:
You can not think of Thanksgiving without its plucky mascot. The turkey has become the face of this holiday and over 46 million turkeys are eaten every thanksgiving. Its paired nicely with a medley of vegetables and when baked and browned to perfection can be the star of the show. 
A colorful side dish to pair with your turkey, is the classic green bean casserole. A healthier option and a delicious one at that. Between the savory taste of green beans and the salty crunch of fried onions everyone is bound to love this entree. 
It wouldn't be Thanksgiving without a whipped dollop of mashed potatoes to top of your main meal! This is one of the simplest recipes and so delicious might I add. These mashed potatoes are bound to come out creamy and delicious, and all gone by the time you turn around! 
The Desserts:
A classic on American dinner tables. Pecan pie delivers the sweet taste of brown sugar and the heartiness and crunch of a pecan. It's a wonderful combination that pairs wonderfully with a glass of milk. It's a bit more of an extensive recipe but is sure please guests who like a crunch to their dessert.
To end this recipe off on a great note we are finishing it with the best kept tradition of Thanksgiving, pumpkin pie! The pie of spices, including cinnamon, ginger, and nutmeg, this flavorful dessert with remind you of Fall and the holiday itself, with its bright orange hue and exuberant tastes! 
I hope this satisfies your needs and wants this Thanksgiving, yet the real joy should come from the people you spend this holiday season with! Happy eating Thanksgiving and happy eating!!