Holiday Gift Guide for Him and Her!
Yet the most recurring question is "what am I going to get my significant other for this special time of year?"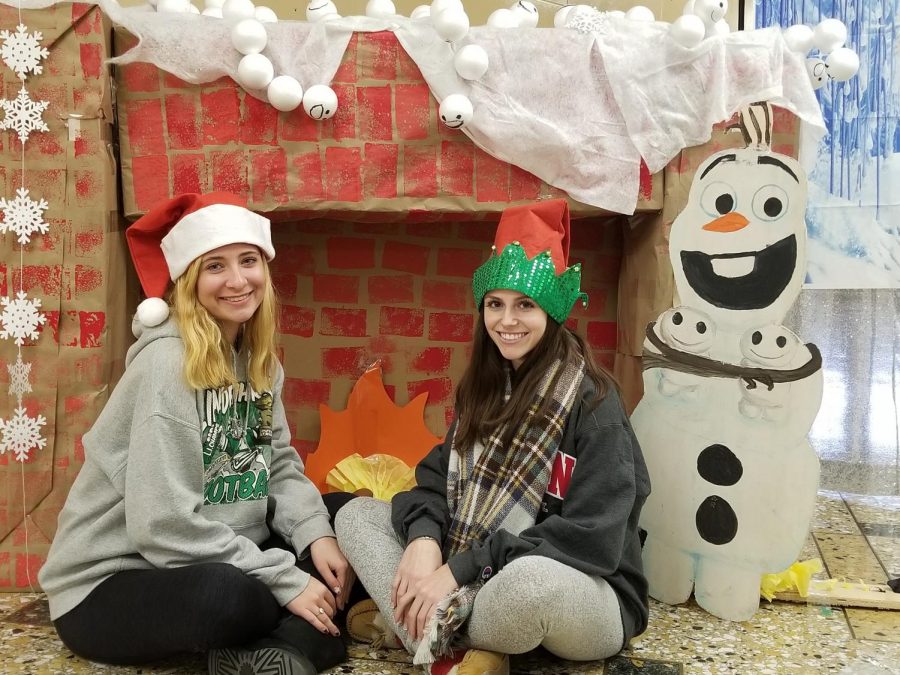 With Christmas coming up right around the corner there are many thoughts that flood into our heads. Whether it be what to wear Christmas day, what we want to eat at the Christmas feast, or who we're going to kiss under the mistletoe. Yet the most recurring question is "what am I going to get my significant other for this special time of year?" Well no need to fret over that question any longer. This is the ultimate holiday gift guide for him and her! This list will give you the inside scoop on what to get your significant other during this magical time of year!
Guys
Cologne: want your man smelling nice this holiday? Well you can't go wrong with getting the special man in your life a fresh bottle of cologne. Virtually every store sells cologne and it can range from all different prices. Hollister, Abercrombie and Fitch, and your local department store are all great places to find the alluring scent that cologne has to offer.
Watch: Nowadays it seems like everyone keeps time on their phones, yet smart watches are back in style and more popular than ever. Between Garmin, Fitbit, and Apple watches, any man would love to receive these high tech time keepers. They can trace their steps, see how many calories they burned, and set reminders to take you out to a nice dinner! Traditional watches are also very classy too and are great additions to a formal wear such as a suit. All watches can be purchased online or at any department store. 
Hair Products: Us gals aren't the only ones who spend hours perfecting their hair. Despite what boys say about their bed head look, many men love to apply some product in the morning. Whether its hair gel to spike up there follicles or mousse to give it some body and curl, hair products are a great gift to give to the man in your life. Some of the best styling products for men are Krieger + Sohne Styling Wax and Fatboy Boss Dog styling cream.
Clothes: The old standby and a classic gift that most boys not only need but want. Boys are beginning to become more style conscious lately and taking care of their appearance as they mature. Some fashionable yet comfy things to get your man this winter are a wool quarter zip sweater, jeans, champion hoodies, polo shirts, athletic gear, and joggers. These could all be essentials in a man's closet this Christmas!
Wallet: Where else is he going to store all the money he spends on you? A wallet is one of those gifts that is essential to a man's life. A man keeps his whole world in his wallet. Wallets also have a variety of styles whether its leather, silicone, or polyester! There are all different sizes and colors such as black, brown, red, blue and many more depending on your mans taste. 
Shoes: Men's shoes have become a bigger department than women's over the past couple years. Men are expanding their horizons and the possibilities are almost endless when shoe shopping for your special guy. Some popular shoes that men are taking an interest in are the UGG neumels, Old Skool Vans, Yeezys, Air Force Ones, and trainors. 
Tickets to an event: To finish this list off right, there's nothing better to do with the one you love then have a night out on the town! Getting your man tickets to watch their favorite sports team is always something that will melt their hearts. Tickets to professional basketball, hockey, football, and baseball games can all be found on websites like ticketmaster and StubHub. It doesn't just have to be sports either. You can take your boy to see his favorite solo artist or band too! 
Gals
Jewelry: Jewelry is a very thoughtful gift that most women would appreciate. Plus, there are so many options to choose from: earrings, necklaces, rings or anklets all fall under the topic of jewelry. So, do a little digging and discover what types of jewelry are your loved one's favorites, or what types of jewelry they are missing from their collection! Not sure where to get the best pieces of jewelry? Don't worry, we've got you covered. Check out Pandora or Tess Morgan in the Massapequa mall!
Makeup: Women all around the world love to experiment with different types of makeup products. From drugstore brands like Maybelline and L'Oreal to luxury brands like Tom Ford and Chanel, makeup has proved to be essential in a woman's routine. This holiday season, be sure to stop by your nearest Sephora or Ulta and pick up an eyeshadow palette or a liquid lipstick for your girl!
Purse: A purse is something a woman will always need. There are so many different types of bags – the crossbody bag, the tote bag, and the clutch are just a few different types. If you're a guy and you're reading this you probably have not a single clue as to what any of those bags are. Don't fret! The easiest and probably most versatile purse to buy would be a handbag, which is big enough to fit all of a woman's necessities – wallet, phone, car keys, makeup mirror and so on. Handbags come in many sizes, styles, and colors so choose the one that you think your loved one will like best! You can find nice quality and decently priced purses at Target. If you're interested in buying a designer purse, check out the Kate Spade, Michael Kors or Chanel outlet at the Tanger Outlets.
Nail gift certificate: Getting a manicure can be very pricey, considering the fact that today people have multiple options when it comes to the type of manicure they would like to get. You can get regular polish, gel polish, dip powder, and acrylic. Manicures and pedicures are a time for women to relax and pamper themselves. With that being said, any woman would love to receive a nail gift certificate as a present! 
Spa gift certificate: As we approach the end of the year, it is quite easy to find ourselves in a state of stress, simply because so much is happening at the same time. A spa gift certificate would be perfect for any girl who is stressed out and needs some time to unwind. Most women don't necessarily book spa time for themselves because relaxation is something that slips the mind during busy times. Giving your significant other a spa gift certificate is basically giving her a gift she didn't even know she wanted. Any woman will be extremely appreciative of this gift – who wouldn't be?
Clothes: This is a broad topic, but women always want new clothes, especially during the holidays. Sweaters and flannels are perfect for the winter weather – a great store to find both of these clothing pieces would be American Eagle, which constantly holds sales throughout the December month. Jeans and comfy (but cute) sweatpants are also a must during the winter season. High quality jeans can be purchased both at Abercrombie or American Eagle, and sweatpants can typically be purchased wherever, but a fan favorite tend to be Nike joggers, so if you're looking for some soft sweatpants definitely check out the Nike outlet or the Nike website.
Shoes: This is another broad topic, but a pair of shoes can ultimately make or break the perfect outfit. Girls love Vans, Ugg slippers, Adidas sneakers, and cute booties. Every woman is different, so do a little research and find out what shoe is missing from her wardrobe, or find out what type of shoe you think she would appreciate/compliment her style the most!
Tickets to a Broadway show:  Going to see a Broadway show is something that everyone must experience at least once in their life. Broadway shows are so magical, especially in the winter. Take your loved one to see a Broadway show, followed by a nice dinner and a walk throughout the city.