Let the Stats Decide: Cam Newton vs. Joe Burrow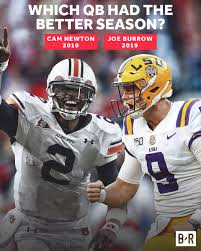 Not many college football players can do it all, but some might argue that Joe Burrow and Cam Newton have done it all. Cam Newton and Joe Burrow both have won National Championships, both have won the Heisman, and both had undefeated seasons leading to a National Championship. Both have a great argument for one of the best college football seasons anyone has ever seen.
Cam Newton played college football at two schools: University of Florida and Auburn University. It is very rare to see an athlete transfer into a school from the same conference as the original school. Cam Newton did not have a great career over at the University of Florida. His first season he threw for a total of forty yards. In his second season he threw for fourteen yards. His transfer to Auburn University is really when he started to make some noise in his college career. In one season, he threw for 2,854 yards, he threw for 30 touchdowns, and won a National Championship. He also won the Heisman trophy that same year. Until 2020, he was the only player to win a National Championship and a Heisman Trophy in the same year. The next player to ever do that is Joe Burrow, who has a similar story to Cam Newton. He played for Ohio State, and then after Justin Fields transferred he decided he would attend LSU.  At Ohio State he threw for 287 yards. Once again Joe Burrow didn't have his breakout season until he transferred to LSU, where he threw for 8,565 yards. He had a total of 76 touchdowns at LSU. In the National Championship game he threw for 463 yards.
As you can see there are many arguments to why each of them could be considered to have had one of the best college football careers. My personal opinion is that Joe Burrow had the better season because of his alarming stats. He threw almost 6,000 more yards than Cam Newton and had much more rushing touchdowns as well. These points all prove that Joe Burrow had a better college season.
About the Writer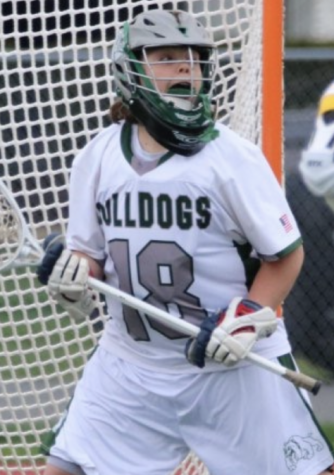 Timmy Vine, Polls Editor
Timmy Vine is a Junior at Lindenhurst High School and it is his second year writing for the Charles Street Times as a writer for the sports section. He...