Justin Amash and The Short-Lived Campaign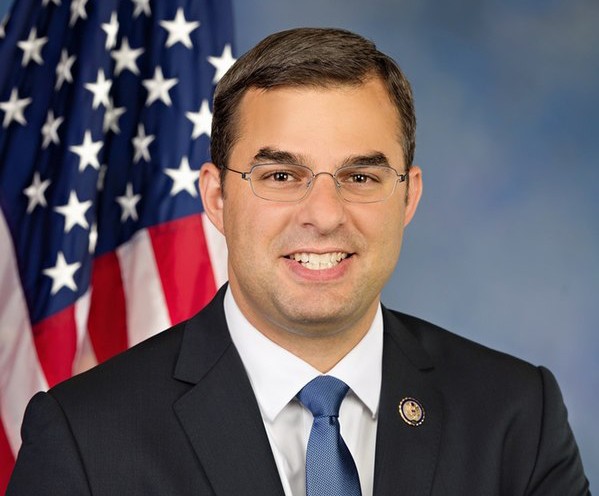 Chances are if you follow American politics closely, you've heard of U.S. House Representative Justin Amash. Justin Amash has recently made media buzz following his potential run for President of the United States. Many news outlets speculated that Amash's run in this year's election was going to be challenging for incumbent President Donald Trump, who needs to win battleground states like Michigan, where the Congressman hails from, to hold onto to the Presidency. Others speculated that disenfranchised Trump supporters could be inclined to vote for Amash rather than Trump this year. In regards to Biden's campaign, many news outlets reported that Biden could suffer from Amash's run. With so many speculations and excitement among Amash's supporters, many were disappointed to find out that he would suspend his campaign after only announcing his intentions to run three weeks before he dropped out. So what exactly was Amash campaigning on and why was his campaign so crucial in this election?
Justin Amash was first elected in 2010 following the Tea Party movement, a fiscal conservative and libertarian political movement that stood firmly against massive government spending and large government banking institutions like the IRS. Amash founded the House Liberty Caucus, a faction within the House of Representatives that advocates for economic liberalism, individual liberty, and Constitutionalism. Amash is considered one of the few libertarian members of Congress and of the Republican Party. During his time as Congressman, Amash stood on a message of principle, putting honesty, ideology, and the people ahead of political strategy, the party establishment, and corruption. He is known for explaining his way of voting in the House on his Twitter page, giving in-depth explanations as to why he voted in a certain way. Unlike other politicians, Amash has proven he's an advocate for transparency.
Following the election of Donald Trump, Amash has been one of the few Republicans who opposed his Presidency. Amash formally resigned as a Republican in 2019, switching his party affiliation to independent or nonpartisan. According to an article in The Hill, Amash states his reasoning for leaving the party, "[I was] disenchanted with party politics and frightened by what I see from it." Amash further reflected on his decision to leave the Republicans in a Washington Post op-ed, "No matter your circumstance, I'm asking you to join me in rejecting the partisan loyalties and rhetoric that divide and dehumanize us. I'm asking you to believe that we can do better than this two-party system — and to work toward it. If we continue to take America for granted, we will lose it." Following Amash's departure from the Republican Party, President Trump was quick to attack the Congressman, calling Amash a "loser" and stated that he would be willing to endorse Amash's Republican contender in the Congressional elections this year.
To much surprise, in late April 2020, Amash formally switched over from independent to become a member of the Libertarian Party, the first time in the party's history that a Libertarian sat in Congress and of the only third parties in the United States to have a presence at such a Federal level. The Libertarian Party was first founded in 1971 by David Nolan in Colorado. The party is renowned for putting principle first, sometimes referred to as the "Party of Principle". Becoming a member of the Libertarian Party seemed like the most appropriate decision for the libertarian Congressman. Shortly after becoming an official Libertarian Congressman, Amash launched an exploratory committee for the Presidency of the United States under the Libertarian Party, indicating that there was significant third party potential in the United States political system. Amash was primarily campaigning on the issues of economic liberalization, free trade, ending the drug war, upholding the Constitution and abolishing civil asset forfeiture, which is the acquisition of land by law enforcement even if the landholder isn't convicted of a crime.
Unfortunately, Amash would suspend his campaign after only three weeks in. It's unknown what true potential the Congressman would've had in the election, but many speculate that it would have been a potential Ross Perot (Perot being one of the most successful third-party candidates in American history) moment in U.S. politics again, a catch-all for disenfranchised Republicans and Democrats had he sought the party's nomination. What is clear is that Amash's run has ignited the flames of liberty once again and those who seek to uphold the rule of law, American republicanism, and liberty above all else, had a chance to have their voices heard and represented by the Congressman. Supporters can only hope that Congressman Justin Amash makes a breakthrough for the Libertarian Party as the first elected representative of the party in his home district. Perhaps it would be a moment of reflection on the current status of the American political landscape and a potential boost for an Amash campaign in 2024? Only time will tell.