Fall Guys and Among Us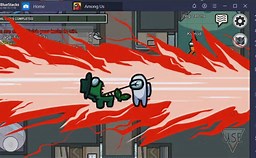 Fall Guys and Among Us, two games that blew up this summer, what makes them so popular? Fall Guys is available on PS4 and PC, it's price is $19.99, or $29.99 if you buy the game including the DLC. The game has been hyped up for a while now, but finally released nearing the end of the summer. About 1.5 million people bought the game, in the first 24 hours of its release, but why? One of the reasons that this game got so popular was due to it's new take on BR, or Battle Royale. Most Battle Royale games, like Epic Games' Fortnite start out with 100 players, the players land, and then fight to the death. In Fall Guys, instead of shooting, the game introduces a type of Battle Royale like that of a game show. 40 players are put through different mini games to find out who is the best Fall Guy and who deserves the crown. The game is very silly, and the community isn't as toxic as many other game communities, so even if you get eliminated, it's hard to be too mad. According to en.wikipedia.org, "Fall Guys has sold over seven million copies on Steam, and has become the most downloaded monthly PS Plus game of all time."
Among Us is a game for PC and mobile that unlike Fall Guys has been around for a while now, June 15, 2018 to be exact. What made it blow up now, and what took people so long to realise its potential? Among Us is about deception, lying, double-crossing, while sometimes, just simply surviving. Among Us is on Steam for the price of $5.00, but if you get it on the App Store for mobile, it is free! It is reccomended to play this game with nine other players. When the game starts, it will tell you if you are a Crewmate, or an Imposter. A crewmate's job is to do the tasks around the area. A task's difficulty can vary, one may test your memory, while the other might just be the click of a button. As a crewmate, if you find a dead body on the floor, you can report it and start accusing other people as the imposter. The only ways to win when you are a crewmate are for everyone to finish all of their taks, or for both imposters to be voted out, or "ejected" from the ship. However, if you are the imposter, then your job is to fake tasks and to eliminate a certain amount of people to win the round. The imposter's main job is to lie, and accuse other people so the attention goes off of you.  I have played this game myself and it is really a lot of fun especially when you are the imposter. A major factor in it's recent success was all the Twitch streamers who discovered it and started playing it. The other day I went on Twitch and over to the Among Us section, where I saw that 300,000 people were currently watching streamers play Among Us. Twitch is a platform where content creators can stream themselves playing a game, and recently, Among Us has become very popular for the streamers. I think that the reason why it took so long for people to notice this game's potential, was just because no one ever heard of it before and no one was playing it. Once Twitch content creators and streamers noticed it, so did a lot of other people. It is kind of sad how that works, because there are probably a lot of great games out there that no one knows about just because they weren't lucky enough to get noticed by popular streamers and content creators. No matter what though, if you are looking for some fun, definitely try these games out.
About the Writer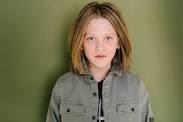 Joey Rippo, Broadcasting Writer
Joey Rippo is a 14 year old freshman at Lindenhurst High School. He was in TV Studio all throughout Middle School and has now continued a class very similar...