Restoration, A Restaurant that Gives Back to the Community
Be the good you want to see in the world.
Lindenhurst has a great community that always wants to help others, nothing is a better example of that than Restoration Kitchen and Cocktails. Restoration is a non-profit restaurant inside Lindenhurst that gives to many charities in the community. The restaurant is known for providing great food, having an excellent atmosphere, and supporting charities all at the same time. 
Restoration was founded by a couple, Billy and Nicole Miller in 2018. The Charles Street Times was fortunate enough to be able to interview Billy Miller. He was accustomed to both Non-Profit organizations and the restaurant business prior to opening up Restoration. He said, "I have been in the restaurant business since I was 15. But I was also a guidance counselor, a social worker for a while, and I worked in non-profit." Many of his earlier experiences with non-profit made him realize that some non-profit organizations were not very fair. He talked about this in the interview "Working in Non-profit, I saw the downside of non-profits where a lot of the CEO's and a lot of the higher ups were making millions of dollars. Then it trickled down to the children most of the time in my world, that weren't able to put food on the table. So I didn't really believe non-profit was supposed to work that way." These experiences inspired him to open up a restaurant that donated all of its profits to charities and also made excellent food. He took his "restaurant knowledge" and his "passion to help society" and put it together to make one business in his hometown. 
Billy and Nicole have been Lindenhurst residents for many years and even got married here. They opened Restoration on 49 East Hoffman Avenue in Lindenhurst. They chose this location for Restoration not just because it is in their hometown but because of its unique history. The building was constructed by Odd Fellows in 1908; Odd Fellows is an organization that's mission is to help make the world a better place by aiding people and communities. Restoration was able to help continue the original purpose of the building and the mission of Odd Fellows. 
Restoration is focused on not just doing good, but encouraging the good in others. This can evidently be seen by their slogan "Be the good you want to see in the world." With this slogan they encourage people with more to help give to those who do not have enough and shine a light in a dark world. One of Billy Miller's favorite parts of running Restoration is seeing people help the community. "In the world, unfortunately you see a lot of bad when you watch the news or in the newspapers. To be able to see the good in people and the good come out in people that believe in what we are doing and also the people that are running their own non-profits, I think that is one of our best parts" stated Miller. They love to see people helping out the community with non-profit business and in other ways too. The Lindenhurst community is a great example of a lot of people who help others. Billy said it himself "Without the Lindenhurst Community we would have nothing." 
One of the most unique aspects of Restoration is that it gives people the choice of which charity they would like the cost of their meal to go to. Each month, they chose a couple charities and the customers can choose which one their money goes to throughout the duration of the month. The customers can read about the charities and be educated on them in order to make their decision. This also provides awareness about these charities and gives them some publicity. This month's charities include Splashes of Hope (a charity that paints murals on hospital walls and rooms for patients and healthcare workers) and Momma's House (A charity that helps support young mothers). According to CBS, in just one year Restoration donated about 100,000 dollars to charities. 
Over the two years Restoration has been out it has made a massive impact on our community. Restoration has been able to help restore faith in humanity like they hoped it to and it has done a lot for good for people. If you are interested in learning more about Restoration or ordering food from there, click here. 
About the Writer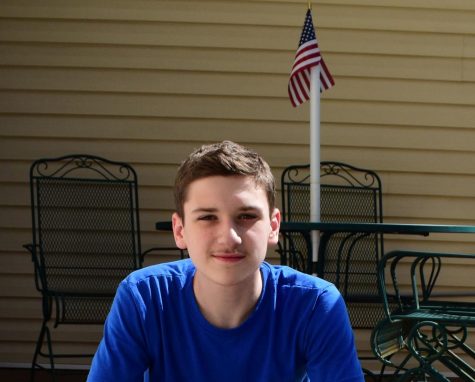 Tyler Faber, Staff Writer
Tyler Faber is a freshman in Lindenhurst High School and it is his first year writing for the Charles Street Times. He is enthusiastic about writing and...