Is Trick-Or-Treating Allowed This Year?
Halloween is just around the corner, and many especially younger kids, are wondering if they will be able to trick-or-treat this year.
Halloween has been around for 2000 years, while the term trick-or-treating only goes back to about 1927. Ever since the practice started though, kids have loved it. Besides the fun of dressing up, free candy is what most kids are excited about during the Halloween season. A lot of people were worried that this tradition wouldn't be allowed this year due to the pandemic.
Recently, though, it was revealed that trick-or-treating will not be banned in New York in 2020. According to the governor of New York, he is going to let New York families decide how they would like to celebrate this year. Recently, the NCA stated, "We can prioritize safety and still have a little fun this fall with Halloween celebrations that last all October long."
However, even though trick-or-treating will be legally allowed this year, the Centers for Disease Control recommend that people do not trick-or-treat this Halloween. According to patch.com, "The CDC advised against trick-or-treating this Halloween because it is a high-risk activity for the spread of the coronavirus."
So really, it is up to each individual to decide whether or not they will be trick-or-treating this year. Be safe and have a spooky fun Halloween!
About the Writer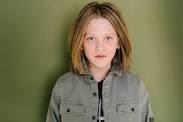 Joey Rippo, Broadcasting Writer
Joey Rippo is a 14 year old freshman at Lindenhurst High School. He was in TV Studio all throughout Middle School and has now continued a class very similar...