Beloved Game Show Host Alex Trebek passes away
On November 8th 2020, beloved Jeopardy! host Alex Trebek passed away from Pancreatic cancer. He was 80 years old and had hosted Jeopardy! for 36 years of his life, during which he left an impact on millions of people. Jeopardy! is a popular quiz show in which contestants choose phrases from a number of categories and must answer it by saying the question that the phrase is an answer to. In the months prior to his passing, Alex Trebek had filmed over 30 Jeopardy! episodes which will be released up to December 25th this year and the most recent episode included a heartfelt tribute for him. 
Alex was born on July 22nd, 1940 in Canada. After graduating from school he went to the University of Ottawa and studied philosophy. After graduation from the University of Ottawa he began to pursue a career in journalism as a reporter for the Canadian Broadcasting Corporation. He soon decided to change his career again, this time to a game show host. Trebek's early game show career had him as a host for shows like Reach for the Top, Jackpot, Double Dare, The Wizard of Odds, High Rollers, The $128,000 Question, and Pitfall. On September 10th, 1984 he began to host for what he is most known for, Jeopardy! 
Jeopardy! became popular fast and was one of the most watched game shows in the United States. In Jeopardy!, Trebek was able to add his charm and his unique personality to his role as host. It could be evident from watching a single episode of Jeopardy! that Alex Trebek loved his job. Alex won a Guinness World Record for Jeopardy! for "having the most game show episodes hosted by the same presenter."   
In March 2019, Alex Trebek made an announcement stating that he had stage 4 pancreatic cancer; this was heartbreaking for many people. Despite having cancer, he filmed two Jeopardy seasons from March 2019 to almost a week before his death. This showed people his dedication and how much he cared for Jeopardy. During his final days, Alex spent his time peacefully with his wife. Alex Trebek was a man that brought joy into the lives of many others and he will never be forgotten. 
About the Writer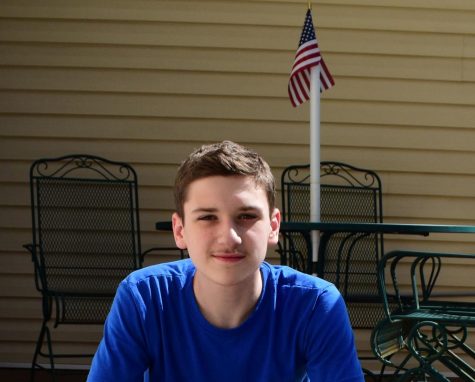 Tyler Faber, Staff Writer
Tyler Faber is a freshman in Lindenhurst High School and it is his first year writing for the Charles Street Times. He is enthusiastic about writing and...