Snap Map Con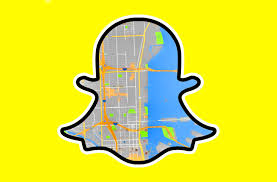 Hang on for a minute...we're trying to find some more stories you might like.
           In one of the most recent Snapchat updates the Snapchat team released a new feature called Snap map. When this feature first came out everyone thought it was one of the best things Snapchat had ever done. However, people failed to realize that it would come back to haunt them. People use Snap map in order to check where their friends are, this isn't always the best thing because it has caused many friends to fight and get into big arguments. Another reason the new Snapmap feature is bad is because law enforcement has said that people do not realize the potential danger that is lurking. "It doesn't mean that many people are trying to find where you are and they're going to target your house but it's just something to be aware of that you're broadcasting where you are in real time" said Lt. Jacobson. Along with this, Snap map gives you such an accurate location of where you are as soon as you open snapchat on your phone. Snapchat user Dakota Rorie states "I don't know how I like it, I use Snapchat all the time with just my boyfriend and I haven't even checked it but I've seen my friends post about it."
        Snapchat is one of the top five social medias used by children and young people; however adults are also logged onto Snapchat. There are many online predators that can use Snap map to not only locate but also follow young and vulnerable kids. Sancenito, the president of INA, states, "They are allowing themselves to be tracked and depending on the settings anyone can see it or just individuals who are in their friends network. The real dilemma is that kids tend to have a very wide network and this allows them to be tracked and for people to know exactly where they are at any given time." This feature uses GPS location to track where a user is and how they are traveling. Showing people in a car when the phone senses they are traveling at a certain speed, The map even shows street names and identifies buildings. Sancenito, president of INA also explains that "Parents need to pay attention if they know their kids are using this app. Have a talk with their kids about the pros and cons of allowing themselves to be tracked by others and monitor what they are doing with this app on a regular basis." This explains one of the major reasons as to why kids are at risk while using this app, as long as parents don't monitor their children's social media they are at risk all the time.
          Cyber predators are constantly lurking the web and social media; however, snap map has made it just a little bit easier for these predators to target innocent victims. All together, snap map can only lead to trouble for those who decide to use it.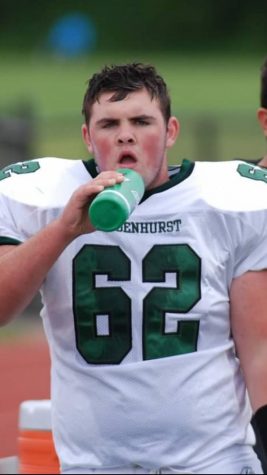 David Bloom, Freelance Writer
David Bloom is a Senior who will be in his fourth year of writing for the Charles Street Times (CST) and is looking forward to writing for us again. He...