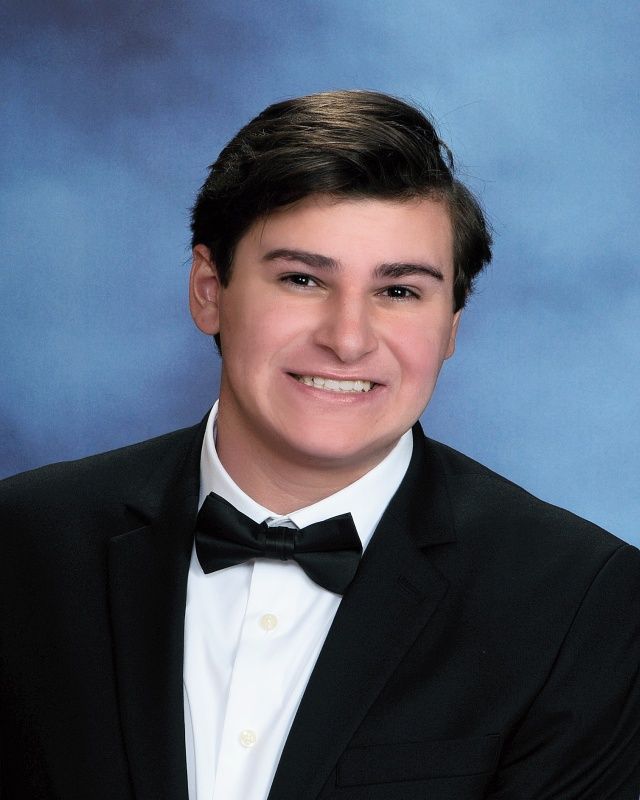 Robert Hager: The Peer Leader
Through a lot of hard work and dedication, senior Robert Hager ranked 8th in the Class of 2021. 
In a senior year unlike any other, Rob had three words to describe his senior year; "quick, simple, and unique." 
When reflecting on his experience remote learning in the early portion of this school year, Rob admitted that it was hard to pay attention in class, and sometimes he struggled staying awake and focused, something we all can relate to. For him, the secret to making it through the school day at home was to set a schedule and find a good place to do his work. 
Robert has been very involved throughout his years in LHS, as he is the president of both the Key Club and Interact Club, as well as the vice president of the National Honor Society. He is even one of the leaders of our Mathletes program here at LHS. 
Along with his involvement in various clubs, Rob is also a diligent student as well, taking various AP and college classes over the last four years. Out of all of these classes, he cited his favorites being Peer Leadership and AP Macroeconomics. Outside of the classroom, Rob spends a lot of his time reading and hanging with his friends. 
With Rob challenging himself academically his entire time at LHS, he had trouble narrowing it down to one teacher that had the biggest impact on him. In the end, he chose Ms. Buechner, his AP Capstone teacher. Under the AP Capstone program, Rob was able to have Ms. Buechner his sophomore and junior year. In these two years, Rob stated she had a huge "impact on my learning journey," as she taught him various skills that will help him in college and beyond. In the words of Rob, "she is a queen."
Being a very involved and academically minded individual, the biggest thing Robert learned during high school may surprise you. "The most important thing I learned was to live life to the fullest and to enjoy your life," Rob stated, as despite his high academic standing, he stresses to "not be so worried about schoolwork and other responsibilities."
Rob has had to overcome various obstacles due to COVID-19. Out of all of these challenges, he believes finding himself was the most difficult thing he has had to overcome. During this pandemic, Rob believes he truly learned who he was as a person, and learned to embrace it. This development and growth as a person was a great achievement to him, as he now understands "who I am and who I want to be." 
As for his future, Rob has narrowed down his college list to Aldelphi or Buffalo, with his planned major being accounting. Based on his success during his years at LHS, Rob will find success wherever he goes.
Donate to The Charles Street Times