Winners and Losers of the 2021 NFL Draft
May 8, 2021
Winners
Detriot Lions
The Detroit Lions have been nothing short of underwhelming since the franchise's beginnings in 1930. After their 3rd consecutive losing season and an offseason that saw Detroit trade away their franchise QB Mattew Stafford, fans were not hopeful coming into this year's draft. Sitting at pick 7 in the 1st round, most analysts agreed that the Lions would most likely trade back or draft one of the premier wideouts in the class. However, in a surprising move, Detroit was able to pick one of the best OL prospects of our generation with their 7th pick, as they drafted OL Penei Sewell. The 6'5″, 331 lbs machine out of Oregon was seen as arguably the best player in the draft and a lock to be a top 5 pick. Despite these pre-draft rankings, with teams favoring QB´s and skill players early, the Lions were able to land Sewell, who will likely anchor Detroit's O-Line for years to come.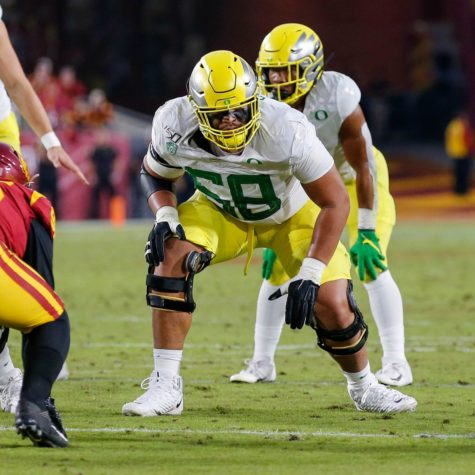 Other than that quality 1st round selection, the Lions made a lot of great picks throughout the draft. Following Sewell, the Lions addressed their glaring needs on defense, taking DT Levi Onwuzurike, DT Alim McNeill, and CB Ifeatu Melifonwu. With each of these players having 1st or 2nd round grades according to PFF, being able to get such talent in the 2nd and 3rd rounds were clear steals for them. Furthermore, the Lions also got their new QB Jared Goff some weapons, as they drafted USC phenom WR Amon-Ra St. Brown in the 4th round as well. Overall, for a team that didn't have an overwhelming amount of talent coming into the night, Detroit is one team that greatly improved following the draft. 
Baltimore Ravens
Following the Ravens pre-draft trade with the Chiefs, Baltimore was heading into the draft looking to utilize the draft capital they received for their former starting OT Orlando Brown. Having two 1st round picks, the Ravens were able to use both to address glaring issues on both sides of the ball. With their 27th overall selection, Baltimore took WR Rashod Bateman, an intriguing prospect out of Minnesota. It was clear following their disappointing 2020 campaign that they would target weapons for former MVP QB Lamar Jackson, and this pick seemed all but too good to be true. After drafting one of the draft's best receivers, the Ravens were able to fill another hole on their team with the 31st pick, selecting DE Jayson Oweh. Both of these picks not only filled some big needs for the Ravens, but also were the best players available, which is a huge plus especially towards the back end of the 1st round.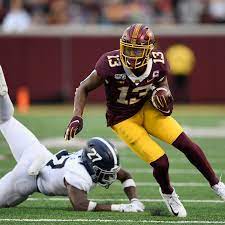 In the following rounds, Baltimore continued to make quality selections, drafting the dominant run blocking OG Ben Cleveland in the 3rd round, followed up by DB Brandon Stephens out of SMU. Both players fit the Ravens scheme very well, making them great picks for the 3rd round. Baltimore went on to finish their draft getting even more depth at their three biggest positions of need, as they finished Day 3 by adding an additional WR, DB, and DE. Although many experts are knocking the Ravens for not drafting OT Orlando Brown's replacement, they have plenty of depth at the position, with veteran OT Ronnie Stanely and free agent OT Alejandro Villanueva slated to start on either side of Lamar. 
New England Patriots
After a disappointing 2020 season that saw New England miss the playoffs for the first time since 2012, the Patriots were able to capitalize on their improved draft position with numerous great selections. The pick that got a lot of attention was the selection of QB Mac Jones in the 1st round. Regardless of what you think of Mac Jones as a player, being able to get him at 15 without making any trades was an absolute steal by New England, and gives them some excitement at the QB position following a lackluster season by former MVP Cam Newton.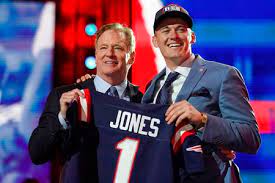 With all the hype surrounding Jones, many have overlooked the rest of New England's draft, especially their 2nd round selection of DT Christian Barmore. Other than some attitude issues, Barmore was widely considered a top defensive player in this class and definite 1st round selection, as he brings a great blend of size, explosiveness and versatility at the position. Other than this steal, the Patriots were able to get a few projected Day 1 starters in DE Ronnie Perkins and LB Cameron McGrone. Although New England could have benefitted from selecting more weapons to surround their new QB, the Patriots made enough quality selections to be considered clear winners of this year's draft. 
Leave a Comment
Losers
New York Giants
The G Men came into draft night slated to take an OT in at least one of their 6 picks. This did not happen. Instead, New York decided it would be best to take 2 CBs (a position they already had plenty of depth in), 2 OLBs, and a likely 3rd string RB. Prior to these uncalled for selections, the Giants actually made a great trade, trading the 11th overall pick to Chicago for the 20th and a future 1st and 3rd round pick. With the 20th pick, the Giants took WR Kadarius Toney. Although Toney is a great prospect and will likely be a fantastic player, the Giants had plenty of playmakers coming into the draft, especially after signing WR Kenny Golladay, which is why this pick was confusing to many fans.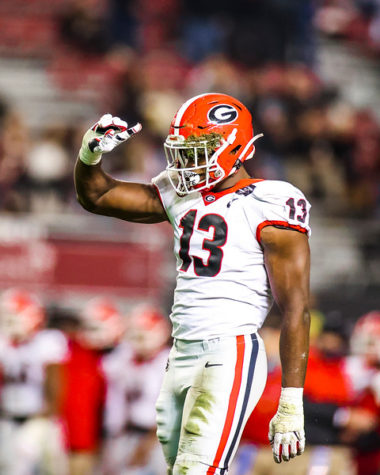 With their next pick, New York made their best choice of the draft with OLB Azeez Ojulari. Projected to go in the top 20, the 20 year old is a versatile athlete that will fit well in the Giant's system. However, other than this pick, the G Men made a lot of head scratching moves. Having a 3rd, 4th, and two 6th round picks remaining after the 2nd round, the Giants drafted either developmental prospects or unnecessary depth pieces, when there were plenty of starter caliber prospects still left on the board. For a team that hasn't had much success since the retirement of future HOF QB Eli Manning, the Giants failed to address their most important need, making them a clear candidate for the biggest loser of draft night.  
Las Vegas Raiders
Ever since the Raiders hired GM Mike Mayok and HC John Gruden, Las Vegas has made some questionable draft choices, especially in the 1st round. Unfortunately, this trend continued in this year's draft, as the Raiders selected OT Alex Leatherwood with the 17th overall pick. While it was clear that the Raiders had a need at OT, selecting Leatherwood came as a huge surprise, as the Alabama alum was seen as a 2nd or 3rd round talent.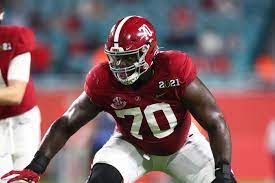 This marks one of the many head scratching moves made by Las Vegas, as they went on to draft 3 safeties with their 2nd, 4th, and 5th round picks. Although S Trevon Moehrig in the 2nd round is phenomenal value, drafting two more safeties makes very little sense, especially considering none of them have any experience playing CB, which was a position of need coming into the draft. Overall, the Raiders continued to disappoint on draft night, which does not bode well for them considering the rest of the AFC West got significantly better through the draft. 
Los Angeles Rams
The Los Angeles Rams are coming off of a solid season in 2020. With the Rams having 9 picks in this year's draft, they looked to capitalize on this abundance and get talent that would push them from a marginal playoff team to Super Bowl contenders once again. However, looking at what they did with these 9 selections, it is hard to see where the Rams made any significant improvements. Similar to the Giants, the Rams had glaring needs on the OL, and just like the G-Men, did not select one the entire draft. Instead, Los Angeles spent their 2nd round pick on WR Tutu Atwell, a 5'9" speedster that was projected to go in the 3rd or 4th rounds. Not only did they reach with this selection, but it was at a position that the Rams already have plenty of talent in.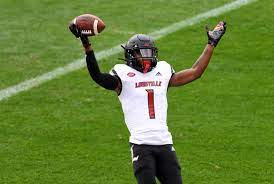 After a questionable 2nd round pick, the Rams went heavy on defense, using 5 of their last 7 picks to add depth to an already top 5 defense. While they did get good value for a lot of these selections, they weren't really positions of need, and most of these selections probably won't see any playing time in the near future. With this being said, in a draft that could have put LA back in title contention, the Rams failed to do so, which is why they are a loser of this year's draft.
Leave a Comment