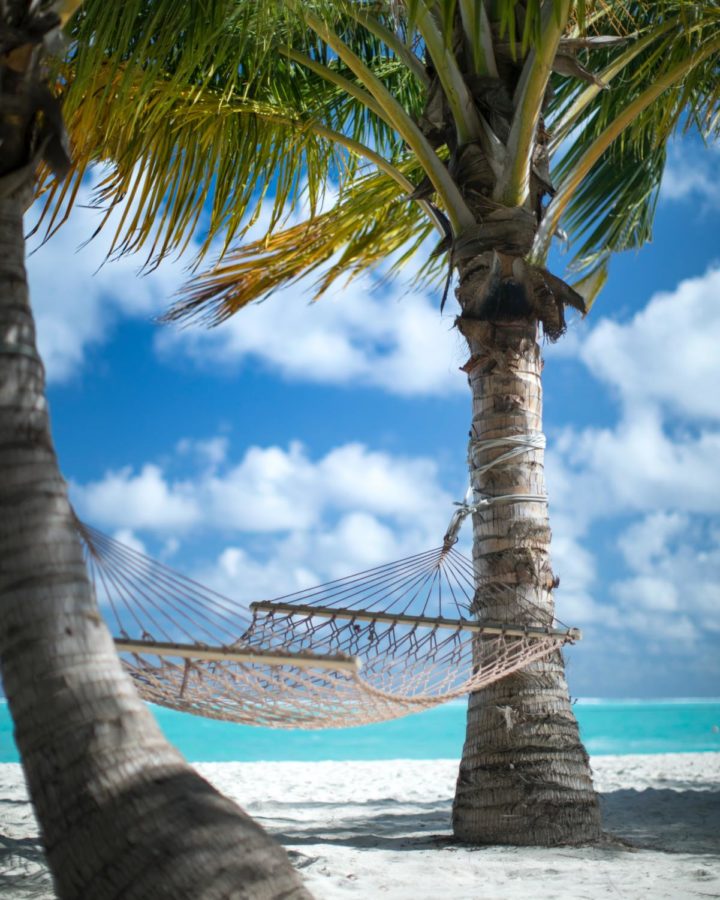 Best Summer Vacation Destinations In The U.S.
As summer quickly approaches, a majority of individuals and families are planning last minute vacations for their summer getaway. For those who have yet to book these summer vacations, this article will discuss some of the best options across the U.S. by category. 
Budget Vacation: Grand Canyon, Arizona
For those on a tight budget, the Grand Canyon is the perfect place to visit. Ranked the #1 place to visit by US News, the most iconic National Park in the U.S. is filled with fun activities for adults and children alike. For those who enjoy sightseeing, the numerous trails on the North and South Rims are all beautiful and unforgettable. If the trials aren't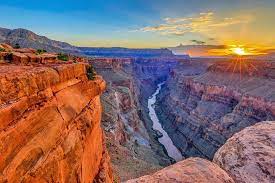 enough, tourists can also tap into their adventurous side while rafting on the Colorado River, walking on the Grand Canyon Skywalk, and taking a helicopter tour. Following all of that great adventure, tourists can spend their evening in the Grand Canyon Village, eating at world class restaurants and visiting gift shops/markets. With this being said, all of this comes at a very affordable price, which makes the Grand Canyon the perfect vacation for those on a budget. 
Honorable Mentions: Portland, OR, St. Augustine, FL, Athens, GA
Theme Park Vacation: Universal Orlando/Hollywood 
For those that love theme parks, going to Universal Orlando/Hollywood is a must. This iconic park has locations in both Florida and California, with both providing fantastic entertainment. When visiting Universal Orlando, visitors can choose from three different parks; Universal Studios, Islands of Adventure, and Volcano Bay. As for the California location, Universal Hollywood is the only park, and is separated into upper and lower levels filled with rides and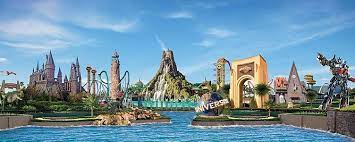 adventure. Both locations have something for everyone; whether it is roller coasters, rides from iconic movies, and rides for kids, it is guaranteed to provide a fun-filled experience for all. Other than the attractions, Universal also has great food and drinks across the parks. With the park constantly making changes and adding new rides, Universal remains one of the best theme parks in the world. 
Honorable Mentions: Disney World, Cedar Point, Hershey Park
Beach Lover Vacation: Miami Beach, FL 
For those who love the beach, there are various places in which you can travel to this summer. Whether you want to stay local, or travel across the country, there are various beautiful beaches where you go. With this being said, Miami Beach is for those who enjoy beaches with a lot to do and a quality nightlife. While spending time on the beach, tourists can choose between jet skiing, parasailing, kayaking, or just swimming in the gorgeous blue Atlantic waters.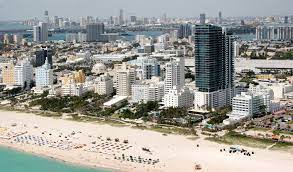 After the beach, one can enjoy the various dance clubs and bars that are prominent throughout the city. If partying is not your forte, there are also various upscale shopping centers and world renowned restaurants that you can visit as well. Although it is not for everyone, Miami Beach is without a doubt one of the best places to visit in the U.S.
Honorable Mentions: Honolulu, HI,  Outer Banks, NC, Santa Monica, CA
Big City Vacation: New York City
For those who love city life, New York City is the best place to visit. Widely considered the most iconic city in the world, the Big Apple is finally starting to open up following the COVID-19 pandemic. Looking to do some sightseeing? The Top of the Rock Observation Deck, Statue of Liberty, and the World Trade Center have you covered. There are also various food and drink tours across the city which will allow you to get a taste of all that the city has to offer.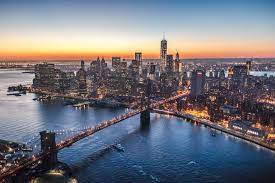 If that's not enough, the city has plenty of museums, with the most notable being the American Museum of Natural History. Moreover, visiting iconic locations such as Central Park, St. Patrick's Cathedral, and Bryant Park is a great way to explore the city. If you're looking for some nightlife, seeing an award winning Broadway show or visiting one of the many rooftop bars is a must. From the food, to the sightseeing, and the huge stores, there is so much that NYC has to offer. 
Honorable Mentions: Chicago, IL, San Francisco, CA, New Orleans, LA
Quick Weekend Getaway: Hamptons, NY
For those who need a quick weekend getaway, the Hamptons is the perfect place for you. Depending on where you live, a quick weekend getaway could mean different things for everyone. Here on Long Island, there are plenty of spots where you can get away from the stresses of work and/or school. Out of these spots, the Hamptons has the best diversity in terms of what there is to do. The Hamptons provides its guests with beautiful beaches, views, and a variety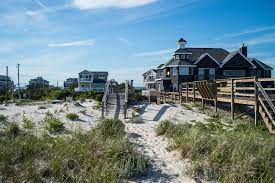 of things to do. The Long Island Aquarium and Tanger Outlets are only a few minutes away from the Hamptons, and can provide a break from the beach scene. There are also many places to eat, along with wine tours for those who are over 21. Although houses can be expensive, the Hamptons is a great place for Long Islanders to get away for the weekend. 
Honorable Mentions: Fire Island, Montauk, New York City