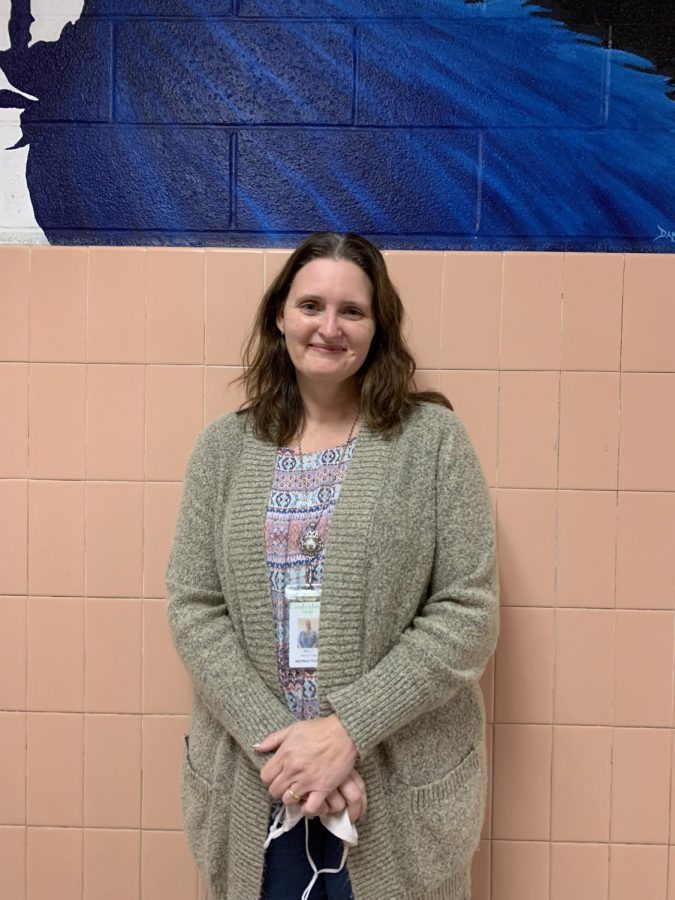 Mrs. Ricotta
The Charles Street Times interviewed the Lindenhurst High School's new Library Media Specialist, Mrs. Ricotta
Every year, there are a handful of new teachers joining Lindenhurst High School. There is no better way to make them feel welcome, but to get to know them. Mrs. Ricotta was happy enough to be interviewed by the CST and answer a few questions. Mrs. Ricotta is the Lindenhurst High School's new Library Media Specialist. It is her second year in this role but her first year in the high school. She split between Alleghany and Albany Elementary School for her first year teaching.
She said: "My main goal for this year is to make the library more student friendly. More inviting for the students to come in and use whatever resources we have. As well as being user friendly and well stocked with those resources." The high school's library plans on putting up more signage around the building. They are also planning on setting up more displays geared toward students' interests and change up the atmosphere to make it more inviting. They also started an Instagram page as well.
She mentioned to CST that she enjoys working with the older kids because she can gear lessons towards students interests instead of the standard curriculum. In her interview she also mentioned, "The little ones, they need constant redirection and they are learning the beginning of everything. In high school the students have more of a foundation and don't need to learn how to look for a book anymore."
"I have always loved to read and as I got older, I just wanted to be able to help students find what they're looking for. I also love how the library is always changing and isn't just about finding a good book."
Welcome to the Lindenhurst High School Mrs. Ricotta!
Donate to The Charles Street Times