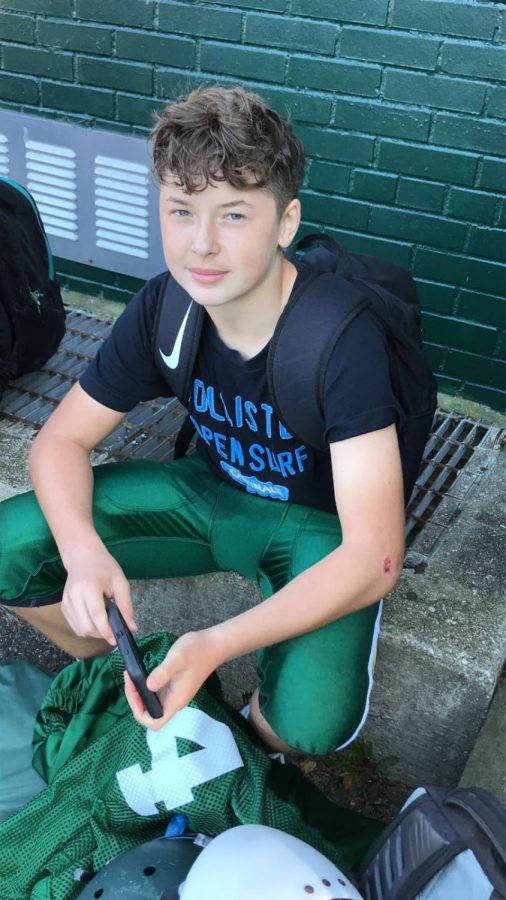 Joe's Summer Songs
"The London" -Young Thug ft. J Cole & Travis Scott
This new single from Young Thug features two of the hottest artists in rap, with Cole and Travis making this the first great rap single from Summer 2019. This is the biggest hit for Young Thug for a while, dating back to his album Slime Language in 2018. The song is great for a good workout, and even for when your chilling with your friends over the summer.
"Ransom -Lil Tecca
As of recently, rapper Lil Tecca has been getting a lot of attention. Coming from his roots in New York, the 16 year old rapper has a lot of hits that have just recently been getting publicity. Arguably, his best track so far is "Ransom", which is his biggest hit to date. The song does a great job in showing the young rappers lyrical talent and is an overall quality song. Recently, on a radio show looking for upcoming rappers, Lil Tecca did an interview and stated that he had over 80 unreleased songs. This young rapper is clearly on the rise, so don't be surprised if he makes an XXL Freshman list in the near future.
"Suge" -DaBaby
Another up and coming rapper to make this list is DaBaby. The 27 year old is on the rise, and his new hit single "Suge" propelled him to the spotlight. Totaling over 40 million streams on Spotify as of today, the song has a catchy chorus and a great beat to complement it. Considering that the song has no features, Da Baby delivers a couple of memorable lines, while not being too repetitive over the course of the 3 minutes. This song is great for hanging with your friends this summer. Don't be surprised if you hear more music from the rapper this summer,
"Pop Out" -Polo G ft. Lil Tjay
Polo G and Lil Tjay have both had a great start to the new year. Lil Tjay blew up in 2018, with songs such as "Goat" and "Brothers" being some of his biggest hits. The 18 year old only continued his rise to rap stardom in this track. Polo G was not as well known, but after the release of this song, he immediately blew up. This song has a solid chorus, with both artists playing key roles in the song. This is the biggest hit for both of these rappers, and both look to have promising futures.  
"Isis" -Joyner Lucas ft. Logic
Joyner Lucas and Logic put their beef aside when producing this single. After a rather disappointing album, Logic looked like the Logic of old in this feature. Not only did he deliver quality lines, but he also was able to incorporate meaning into his lyrics, referencing the beef the two once had. As for Joyner Lucas, the song is part of his second studio album and is by far the best song on the track. This song is perfect when working out or doing anything that requires hype music.