March Madness
It's finally March, one of the best college sport functions will be happening in a little bit less than a week. These predictions will be strictly informed by my opinion and based off of statistics from these teams that get to dance this March. I will continue to write articles round by round based on the outcome of the round before.  I will give brief explanations on teams that I think will pull an upset win over a team that is better/ranked higher than another team that they are playing.
Round of 64
---
West Bracket
Gonzaga (1) beats Appalachian State (16)- Correct
Missouri (9) beats Oklahoma (8)- Incorrect, Austin Reaves went off with 23 points to get the edge on Missouri
Creighton (5) beats UCSB (12)- Correct
USC (6) beats Wichita State (11)- Correct
Kansas(3) beats East Washington (14)- Correct
VCU (10) beats Oregon (7)- Incorrect, VCU had to forfeit the contest due to COVID protocal
Iowa(2) beats Grand Canyon(15)- Correct
Ohio (13) beats Virginia (4)- Correct
East Bracket
Michigan (1) beats Mount St Marys (16)- Correct
St. Bonaventure (9) beats LSU (8)- Incorrect, Cameron Thomas had 27 points as the total point leader in the game to top the Bonnies
Georgetown (12) beats Colorado (5)- Incorrect, Jabari Walker went 9/10 on Field goals making it tough for the Bulldogs to have a chance in this game.
Florida State (4) beats UNC Greensboro (15)- Correct
BYU (6) beats UCLA (11)- Incorrect, First of many upsets in this chaotic March Madness bracket. Johnny Juzang went off for UCLA with 27 points to top BYU
Texas (3) beats Abil Christian ( 14) Incorrect, another huge upset that no one saw coming. With help from point leader Joe pleasant with 11 points to edge the Longhorns by a score of 53-52.
Maryland (10) beats UConn (7)- Correct
Alabama (2) beats Iona (15)- Correct
South Bracket
Baylor (1) beats Hartford (16)- Correct
Wisconsin (9) beats UNC (8)- Correct
Villanova (5) beats Winthrop (12)- Correct
Purdue (4) beats North Texas (13)- Incorrect, Javion Hamlet has 24 points to beat the boilers by a score of 78-69.
Texas Tech (6) beats Utah State (11)- Correct
Arkansas (3) beats Colgate (14)- Correct
Virginia Tech (10) beats Florida (7)- Incorrect, Although it wasn't enough, Nahiem Alleyne had 28 points but still fell short to the Gators by a score of 75-70.
Ohio State (2) beats Oral Roberts (15)- Incorrect, Well, this is the game that ruined the remaining brackets. No one saw this coming, but Kevin Obanor had to make some big plays and finish with 30 points to edge past the Bucks by a score of 75-72.
Midwest Bracket
Illinois (1) beats Drexel (16)- Correct
Loyola Chicago (8) beats Georgia Tech (9)- Correct
Oregon State (12) beats Tennessee (5)-Correct
Liberty (13) beats Oklahoma State (4)-Incorrect, Avery Anderson finished with 21 points to beat Liberty by a score of 69-60
San Diego State (6) beats Syracuse (11)- Incorrect, Syracuse finished the game by a large margin of 78-62. Buddy Boeheim goes off with 30 points, shooting 11/15 from the field.
West Virginia (3) beats Morehead State (14)- Correct
Rutgers (10) beats Clemson (7)- Correct
Houston (2) beats Cleveland State (15)- Correct. 
About the Writer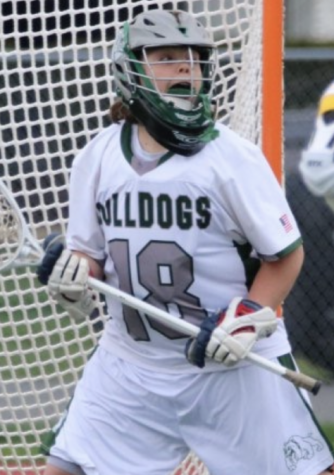 Timmy Vine, Polls Editor
Timmy Vine is a Junior at Lindenhurst High School and it is his second year writing for the Charles Street Times as a writer for the sports section. He...