Just How Easy It Is to Contact a Professional Athlete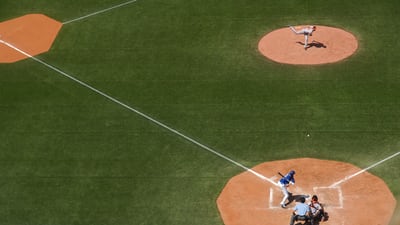 About a month or two ago, I came up with what I thought was a great idea for an article to publish for the Charles Street Times. The idea came about as a result of Mets LHP Steven Matz being traded to his new home- the Toronto Blue Jays. I really wanted to conduct a virtual interview and see how he reacted to the trade, and being a hometown hero from Ward Melville High School. I was sure I could get some authentic and genuine reactions from Matz and his team of agents.
So then, I started thinking about how I could get in contact with Matz and his agents, or anyone that surrounds him, for that matter. I wrote three emails; one to his agents, one to his local pitching coach, and one to the entire Mets & Blue Jays organizations (a long shot, I know). Mrs. Kelly, my journalism teacher and the head of the CST, even sent in an email to his agency, as if to maybe push the envelope and grab someone's attention, or certify that I was actually someone who was legitimately interested in what Mr. Matz had to say. My last ditch effort was a tweet, which was at his agency, which sounded like this:
"Hey @ICONbaseball and @SMatz88 trying to write an article for my journalism class on the recent trade to the Blue Jays, wanted to see if we could schedule an interview over Zoom. I already attempted to contact you via (your email). Thanks"
And to my surprise, it hit! We conducted the interview and it is my best article to date, in my opinion. It's amazing what people can do when they act mature, and want the betterment of others rather than a couple extra dollars in their pocket. It is very clear to me that these people are 'in it' for the future of baseball, and because they love what they do.
Except, that is not true at all. From the several emails I and Mrs. Kelly sent out, to the tweet that I put out in hopes to grab someone's attention, there was never any response- or even the inkling of entertaining my idea. With all due respect to Mr. Matz, the Mets, the Blue Jays, and his agency, Steven Matz is no Clayton Kershaw or Mike Trout, and shouldn't be treated as such. Don't get me wrong, he is obviously a prestigious athlete, but his agency treats themselves as if they're the FBI, blocking any potential information or ability to be contacted on their bare-bones website. 
Maybe next time I should go knock on Steven Matz's door instead, but there's no guarantee he'd even answer a 'normal high school kid' like me.
About the Contributor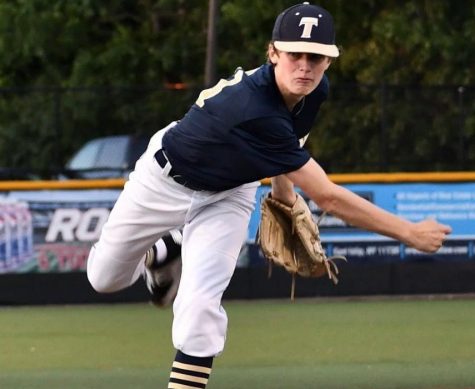 Tyler Cooney, Staff Writer
Tyler Cooney is a senior at Lindenhurst High School, but is his first year writing for the Charles Street Times. Tyler pitches for the varsity baseball...