Lindenhurst Volleyball
Lindenhurst Varsity Volleyball is having a big season, as they are ranked first in Suffolk County. They are big time contenders to win the Suffolk County Championship. Being 14-0, no one stands in their way between that elusive County Championship. Seniors such as Jonathan Shum, Kevin Herbst, Nick Comisso, and Eric Malanoswki have been a big help to the team's historic run through Suffolk County, Division 1. But they are also receiving help from juniors and sophomores which looks great for the future of Lindenhurst Volleyball. Tyler Garvey, Thomas Walker, Liam Jordan and Mike Golaszewski have been studs on the court taking the load off of the seniors shoulders.
Their first playoff game was April 22nd either against Sachem North or Ward Melville. Lindenhurst is the one seed so they get a first round bye and immediately get put into the second round. If Lindenhurst performs as expected, they have a great shot at facing Bay Shore or Smithtown West, with Bay Shore being a team they swept 3-0 in the regular season. Lindenhurst beat Smithtown West 3-1 so it seems there should be no competition going into the County Championship, but teams can surprise the Bulldogs.
Tyler Garvey had much to say about the team and how the seniors are contributing. "Kevin Herbst  and Jonathan Shum have played well all season shutting teams down on blocks. Nick Comisso has made many defensive plays to advance us in the season. Kevin and Shum are both ranked top 10 on the Island in Kills. Kevin Herbst has improved tremendously in his setting capabilities." Many of Ty Garvey's teammates have referred to him as an absolute weapon. With Lindenhurst Volleyball rolling through the competition, they are making it pretty evident that winning a County Championship is a great possibility. 
About the Writer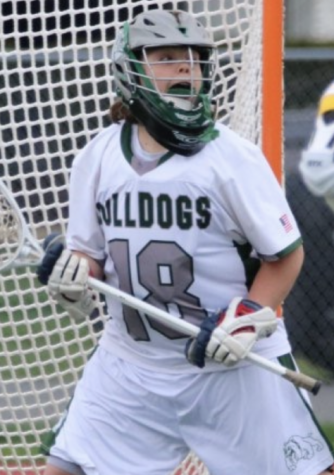 Timmy Vine, Polls Editor
Timmy Vine is a Junior at Lindenhurst High School and it is his second year writing for the Charles Street Times as a writer for the sports section. He...