Upcoming TV Shows Releasing in 2021
TV shows are one of the daily things that people do around the world, from watching news, sports, children's TV, etc. There are many upcoming TV shows that are releasing through 2021. 
If you are a fan of Stephen King, he is releasing a series that is going to be called Lisey's Story.  It will be similar to the book.  The trailers of this series have been out on Apple TV and on other platforms. The cast member's of this show are Julianne Moore, Sung Kang, Dane DeHaan, Joan Allen and more. The genre of this will be Gothic fiction and Horror fiction  The series will be set in New Jersey. The first episode will be released on June 4th 2021. 
If you're a fan of Star Wars they are releasing a new TV series which will be out sometime in December 2021 although the date is not specified. The show is going to be called Star Wars The Book of Boba Fett.  This genre is going to be Sci-Fi. The only program that it will stream on is Disney+.  The cast members have been released, but during the time of this only three cast members have been published and they are Temuera Morrison, Ming-Na Wen and George Lucas.  This show is a spin off from The Mandalorian which was actually featuring Boba Fett. 
 Another TV series that's gonna be out soon is Monster inc: Monsters at Work. This show's genre is going to be Comedy.  This is going to be a spin off from the movie Monster Inc. This show is going to be about a young monster whose name is Tyler Tuskmon, a graduated student that has done a really great job at Monsters University and has always wanted to be a "Scarer," but then gets himself a job at Monsters. The first episode of this show will be released on July 2nd 2021. The cast of this show has already been published and they are Kelly Marie Tran, Ben Feldman,Bill Crystal, Jennifer Tilly and more.  Similar to Star Wars it will only be released on Disney+. 
With all these new TV shows coming out this year you will have to just watch and see!  One just might be your new favorite show. 
About the Contributor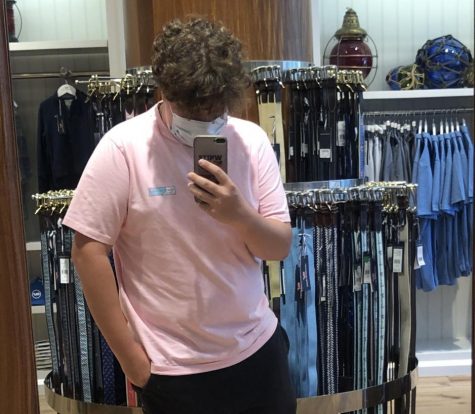 Adrian Borawski, Staff Writer
Adrian Borawski is a boy who is turning 15 and is in sophomore year.  Adrian has been skateboarding ever since 8th grade, and he has been taking it seriously...