Great South Bay Cleanup
Community Service Opportunity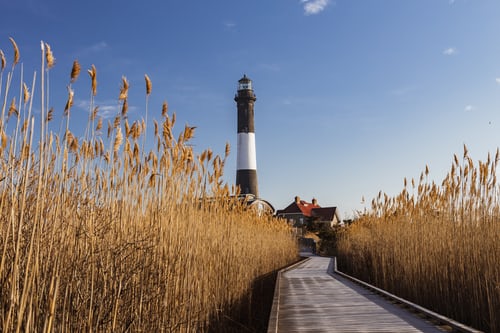 The Great South Bay; nestled between Long and Fire Island, the murky waters are brimming with towering sea grass, snappers, and the murmuring wildlife. Oh, and one more thing: garbage. Our beaches are strewn with everything from wrappers to boat parts, and this unfortunate truth is bringing about some serious ecological concerns.
The cleanup this year will take place October 2nd, at 8 am. Since September of 2007, the Great South Bay Society has been conducting annual bay cleanups to combat the imminent crisis. The mission is simple: keep our bay beautiful. The cleanup is hosted by Yacht Service Ltd., a family owned and operated marina local to Amytiville, right off the cut. Engulfed in intimate waters and an almost familiar warmth, it's easy to see what inspires the people of Amityville to keep their bay in tip top shape.
Volunteers meet at Yacht Service Ltd. with small motor boats if they have (if not, people are more than welcome to hop on with more veteran volunteers) and clothes they don't mind getting a bit disgusting. They're to be provided with gloves- bright orange and sticky- and lots and lots of garbage bags. There are donuts, coffee, and organizers on hand ready to sign community service slips. We're on the boats, and hitting the cut in no time. Not many people might know the destination- the affectionately named Greenfly Island. Honestly, not as bad as it sounds. The bugs are annoying, no doubt, but they aren't really greenflies, more like gnats, and if you bundle up it's completely doable.
And what's better than ending a day filled with bug bites and trash than a nice barbeque? Hot dogs and hamburgers are provided, as well as a silent auction and a 50/50 raffle. This year, the auction will include prizes of Weekend at a Condo on Navy Beach in Montauk and a Golf and Lunch Foursome at Southward Ho Country Club.
Usually, the money raised at the event goes towards paying for it, but this year the Great South Bay Society is changing things a bit. In addition to cleaning our bay, proceeds will go to supporting cancer patients at NewYork-Presbyterian/Weill Cornell. Ana Bryce, one of the co founders of the society and hostesses of the event, recently lost a long and brave fight to cancer. Her family and friends remember her through the good she did for others, and so in her spirit the money that would normally help pay for the event is going to patients and their families to make a difficult time a little bit more comfortable.
And so this weekend, when your knee-deep in litter with sweaty gloves sticking to your hands and gnats feasting on your neck, remember Ana Bryce, and remember that together we can keep our Great South Bay pristine for years to come.