New Movies and TV Shows to Watch on Netflix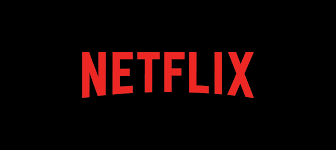 Outer Banks came out with its first season on April 15th of 2020 and that summer people went crazy about the show. July 30th 2021 is when the 2nd season arrived on Netflix. Fans were waiting for that new season and they were not disappointed. Outer Banks is a show about a treasure hunt and awesome adventures. There is drama in this show. It deals with drugs, abuse and so much more interesting material. This show is TV-MA so it is for a more mature audience there is cursing and drug use. You should definitely check this show out, the third season should be coming soon.
He's All That is a movie that just recently came out. It is based on the 1999 movie She's All That. The movie is all about how an influencer (Addison Ray) makes a bet that she can transform an unpopular loner into prom king. This is a good show for teenagers and younger kids. It is TV-14. A lot of kids enjoyed this movie because Tik Tok famous Addison Ray is the main character.
The Kissing Booth 3 is the third movie in The Kissing Booth trilogy. The Kissing Booth is a romantic comedy. The star is 22 year old Joey King. If you are planning to watch this movie, it is recommended that you watch the first two movies first. Both of the other movies are also on Netflix. The third one is about how Elle is determined to make the most of her last summer before college. She Makes an epic bucket list to do with her best friend Lee. This movie is TV-14. The movie is suitable for ages 10+.
On My Block is a coming of age television series about four street smart kids. They have to make their way through high school in rough South Central Los Angeles. They are trying to get their friend out of a gang and meanwhile friendships are turning into something more. This show is rated TV-14. It contains violence and gangs. The new season is going to continue the story of these teenagers.