Red (Taylor's Version)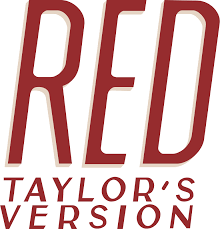 On November 12th, 2021 Taylor Swift released "her version" of her hit album Red. What exactly does "Taylor's Version" mean? Most of your favorite artists do not own the rights to their music. For example, Taylor does not own the rights to most of her albums beginning with her debut, "Taylor Swift 1," all the way until her 6th, 'Reputation'. From the launch of her career, Swift has made it clear that she wanted to own her music when presented the opportunity. However, the people in the music industry can be cruel. Scooter Braun had quietly sold the rights to 6 albums in Taylor's musical discography without even consulting her or giving her the option to buy them herself.  Out of her 9 studio albums, Taylor only owns the rights to 3. She decided that she would re-record these 6 albums in hopes that fans will listen to "her versions" rather than the ones she doesn't own. 
Re-Recording her albums means that she will be creating new masters that will be owned 100% by her. So far, she has re-recorded and re-released two albums, "Fearless," which was originally released in 2008 and more recently, "Red." Red was originally Taylor's 4th studio album and was released in 2012. Taylor said in a recent interview with Seth Myers that when a song says next to it, "(Taylor's Version)" that means she owns it. She admires how she is able to go back and relive the nostalgia of the release of "Red" with her fans. 
On "Red (Taylor's Version)" there are 30 songs. This is 10 more than there were in the initial release. Some of the most popular ones are "We Are Never Getting Back Together", "22", and "I Knew You Were Trouble." Those 10 extra songs are called "from the vault" songs, meaning they were written at the time she wrote the rest of the album, however they never made it onto the original release. This makes the album two hours and 10 minutes long. One of these "from the vault" tracks is a 10 minute version of a song that was on the original tracklist, called "All Too Well." The first draft of the song was 10 minutes long, however Taylor had cut it down to around 5 minutes. She claims that the 10 minute version is the one that was made to be heard by the world and so this time around she decided to release it in its entirety. Swift didn't just stop there though, she went as far as making a short film for the song All Too Well. A 15 minute short film, written, directed, produced and even starring her. The film stars Dylan O'brien and Sadie Sink who portrayed their roles incredibly well. In my opinion, Taylor Swift is one of the most hard working women in the music industry and deserves any/all of the recognition she gets. Go listen to Red (Taylor's Version) right now!!!!