Tips for Rejuvenating!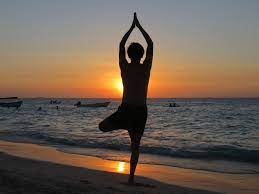 It's the beginning of the first quarter. All your assignments are in, your grade is high, and you… have no motivation to do anything else. 
It's no secret that with the end of a quarter, the time when people are working hard to get late assignments in, students at Lindenhurst High School may be experiencing burnout and a lack of motivation. Some people might be experiencing their first run-in with burnout; Others might be experienced burnout veterans. Either way, recovery is possible. Throughout the next few weeks, here are a few tips and tricks that can help with academic burnout. 
Do something that you find fun. 
Whether that thing is watching new movies, drawing, or hanging out with friends, do it. In the end, it will just boost your mood, and make you feel more lively. For some, this tip might not be very helpful, but for most, hobbies are very rewarding. After a long quarter of working hard, rewarding yourself with a break is not only healthy, but also a great incentive for the next time you need to study especially hard. 
Get some extra rest!
For some reason, teenagers and adults sacrifice things like sleep and rest for the good of whatever work they're doing, and in one way or another, we are all guilty of this. Whether it's intentional or subconscious, it's not healthy. When you have free time, catch up on whatever sleep you missed, and work on your rest/work schedule for the next time. It's not a bad thing to pause your work and make sure you don't fall asleep at the worst times. When you wake up, you'll feel better. 
Try some meditation or Yoga. 
Meditation is good for the mind, body, and the soul; According to John Hopkins medicine, some benefits of Yoga include improvements in balance and flexibility, heart benefits, managing stress, and can mean brighter moods and more energy (John Hopkins Medicine's Benefits of Yoga). Meditation is a great way to focus on breathing and relaxation, something that can benefit your day to day life.