Predictions for Black Friday and Cyber Monday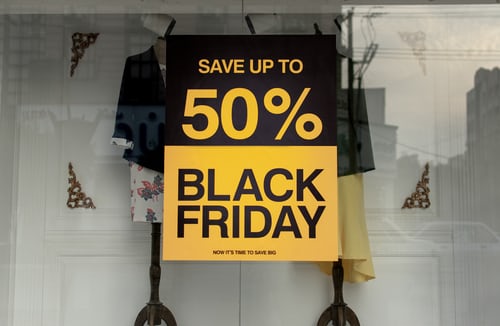 With all kinds of shopping being done online, one may wonder if the same will happen to Black Friday, possibly the world's most controversial day of shopping.  With the risk of being trampled or ran over "in the spur of the moment,"  who wouldn't want to order "necessities' highly discounted from the safety of your home?  
Let's take it back to when the Cyber Monday was just coming into existence.  In 2005, the world was lesser into its spiral into technology.  Shop.org, the online counterpart of the National Retail Federation, coined the term Cyber Monday to easier name the spike of online sales on the Monday after Thanksgiving.  After its rise in popularity. Its first year in transaction resulted in  $486 million and soared more than twofold to $1 billion just 5 years later.  
Since then, Cyber Monday has spread to 28 countries, according to Financeonline.com.  A majority of citizens are aware of Cyber Monday in the U.K., Germany, Spain, Italy, Netherlands, Sweden, and Denmark.  Compare this to Black Friday, with half of that number (not considering the United States), this includes New Zealand, the United Kingdom, Canada, Ireland, Sweden, Italy, South Africa, Germany, Brazil, the Netherlands, Belgium, Australia, and Mexico. It was established in 1869 (data by Baruch Labunski, the CEO at Rank Secure, a digital analytics and SEO marketing firm). 
In view of the Coronavirus, most people would be less inclined to wait outside stores or to go to them in the first place.  A pandemic like that might have been the perfect scenario to switch people's priorities.  Investopedia.com concluded that in person sales declined 24%, which contributed to the total online sales 10.8 billion dollar sales.  In due time, Cyber Monday may overshadow Black Friday. With the societal changes back to normal, Black Friday will become popular with people's sheer desperation to go outside.  However, only time will tell.