Homecoming 2017
Hang on for a minute...we're trying to find some more stories you might like.
Homecoming 2017 was unforgettable! It occurred this Saturday on October 7th. All of the grades, even the middle school and all elementary schools, worked extremely hard this year. The theme was Disney allowing much room for creativity. The winner this year for best float was the Juniors! Their Aladdin float was amazing. Often the Seniors win, but they just couldn't beat the Juniors with their Alice in Wonderland float, which didn't fall too far behind with 2nd place.
The order of the winners from 1st to 4th is Juniors, Seniors, Sophomores and Freshman. The Freshman, advised by Mrs. Vona and Mrs. St. Germain did UP this year. They created the house with the balloons on top of it from UP and even had the mailbox, Carl, Russell and Dug chasing a squirrel. Instead of giving candy out this year, they decided to give out balloons. This set them apart from all of the other grades. The Sophomores did Pirates of the Caribbean. They created a mini ship, which featured some other Disney characters hanging out on the ship. They included, Russel from UP and a few characters from every other float. The detailing on the ship was very precise and you could tell they spent a lot of time working on the fine details. Alice in Wonderland was the Seniors choice this year. Their float was huge and extremely detailed also. Their characters and props looked very real due to the amazing artistic skills of many of the seniors. The Juniors also had a float very similar, but what set them apart the most was the fact that the Juniors had multiple moving parts, such as the lamp moving up and down with smoke coming out so it looked like the Genie was popping out, while the Seniors float only had a spinning hypnotic swirl. 
The middle school and all elementary schools had floats as well. The middle school did Monsters Inc., West Gates did Toy Story, Albany did Moana, Harding did Inside Out, Alleghany did 101 Dalmations and William Rall did Beauty and the Beast. 
Watching the joy on the little kids faces who attend the parade is one of the best feelings in the world because you caused them to be happy. I remember being them and looking forward to homecoming to see all of the floats (and mainly to get candy thrown at you!)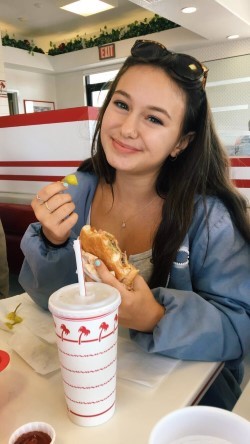 Nicole Cardino, Writer
Nicole Cardino is a freshman at the Lindenhurst High School and a new journalist for the Charles Street Times. She loves writing and started writing for...