Why is the trucking business so important?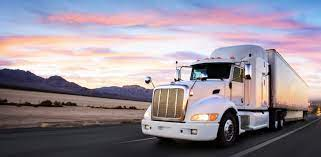 The trucking business plays a bigger role in our economy than we might think. From the clothes we wear to the food we eat, it all gets delivered by different trucking companies. Clothing, food, building materials, and medical products are also delivered from truck companies. The trucking business is responsible for 70% of the economy, making over 700 billion revenue in 2019. 
The largest trucking company in the United Sates is Sysco Corporation which delivers a variety of different food products to many different places including restaurants, schools, hospitals, and supermarkets. Without Sysco or other trucking food companies, food at schools would become scarce, hospitals would run out of most of their food, and food at senior living facilities would be in short supply. Many other trucking companies like UPS, FedEx, and US Foods contribute to medical supplies, gas stations, and the U.S mail system, and without them hospitals would run out of necessary supplies, fuel at gas stations would be in short supply, and the U.S mail system would come to a halt. 
With that being said, while trucking businesses are a huge part of the world, so are the truck drivers. Truck drivers usually work 11 to 14 hours a day. The salary of a truck driver can vary from what company they are working for to how many hours they work. Overall a local truck driver can earn anywhere from $26 to $32 an hour, with an annual salary of around $42,000 to $110,000. On the other hand, there are travelling truck drivers who make cents per mile. 
Truck drivers aren't usually required to have a higher education than a GED, a CDL (Commercial Drivers License), and completion of truck driving school. Requirements can also vary depending on what company you're working with as well. Several benefits are included with becoming a truck driver such as the salary, job security, and insurance. 
Although truck driving seems to be a popular job, the vocation has seen a demand in the past couple years. This demand is due to many reasons including unqualified drivers that aren't prepared for the lifestyle of a truck driver, whether they are local or travel truck drivers. Another reason is the age gap of truck drivers, since most truck drivers ages range from 45 to 64, most are nearing retirement which means the demand for more qualified drivers will increase. Lastly, since Covid-19 hit in 2020 most truck drivers lost their jobs because of the decline in goods and products being shipped and delivered. 
Even with the demand in truck drivers, the trucking business continues to recover and increase in revenue over the years. In 2021 there were a reported 3.5 million truck drivers, and around 996,894 for hire carriers. Even with the challenges that the trucking industry has faced, it continues to persevere and help move our economy along.
Sources – 
https://ezfreightfactoring.com/blog/world-without-truckers/ 
https://www.fcc-inc.com/importance-trucking-industry/ 
https://www.bankrate.com/insurance/car/becoming-a-truck-driver/ 
https://www.jwsuretybonds.com/blog/trucking-industry-statistics 
https://www.trucking.org/news-insights/new-report-finds-trucking-industry-revenues-topped-700-billion 
https://www.sysco.com/#:~:text=Fresh%20food%20and%20fresh%20ideas,our%20culinary%20and%20business%20expertise. 
https://www.ntbtrk.com/news/entry/what-would-happen-if-trucks-stopped 
https://www.truckingtruth.com/guide-pages/chapter1/truck-driver-demand-shortage.html 
https://www.primeinc.com/trucking-blogs/much-truck-drivers-get-paid/ 
https://linchpinseo.com/trends-trucking-and-transportation-industry/ 
https://www.news10.com/news/truck-driver-shortage-existed-before-covid-says-trucking-association-of-new-york/ 
https://policyadvice.net/insurance/insights/how-many-trucking-companies-in-the-us/