Jets Take a Step in the Right Direction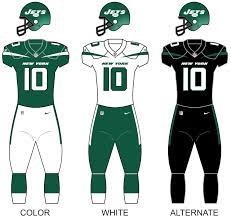 Robert Saleh, head coach of the New York Jets, has been preaching all about the team's hard work and how it will start to pay off. After this Sunday night, they seem to be taking a step in the right direction. With 1:55 left in the game, the New York Jets came back after being down by 13 points. There was 1:32 on the clock when Joe Flacco, Jets quarterback, connected with Corey Davis for a touchdown. The onside kick attempt was recovered by the Jets. They had 1:20 to drive the ball 53 yards down the field for a touchdown, and that is exactly what happened. Joe Flacco led the team down the field to end the drive with a touchdown pass to Garret Wilson. The extra point was good and then the Browns had 22 seconds to try and score at the very least a field goal to win the game. Browns quarterback Jacoby Brissett wound up throwing an interception to Ashton Davis to seal the Jets win. 
This was an important game for the Jets for many reasons. The first reason is it gives them confidence and excitement to go into next week to play the Steelers. It also proves that Joe Flacco has a little bit more gas left in his tank as a 37 year old in his 14th season in the NFL. It shows that the Jets may be ok until Zach Wilson, Jets starting injured quarterback, gets back on the field. It also gives the whole organization confidence that if anything happens to Zach Wilson or if his recovery takes longer than expected, Flacco will provide the support they need.