Elvis Movie Review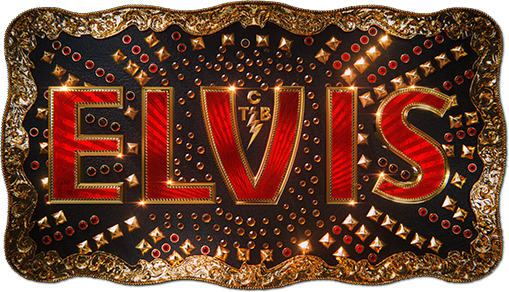 "Well, what about you, Mr. Presley? Are you ready to fly?" – "Colonel" Tom Parker
     Elvis (2022) is a movie based on the life of famous rock icon, Elvis Presley. The biopic was directed by famous director, Baz Luhrmann, known for movies such as: The Great Gatsby, Moulin Rouge!, and Romeo + Juliet. How does Baz's rendition of Elvis compete with other biopics, and the other renditions of Elvis?
Elvis, "The King", Himself
     The man set to tackle the role of Elvis is a not-so-known actor named Austin Butler. Austin starred in some kids shows and movies from previous years such as: Sharpay's Fabulous Adventures (2011) and Wizards of Waverly Place (2007-2012); he was never given his own ground breaking role. Austin would end up auditioning for the role of Elvis, competing with the likes of: Harry Styles, Myles Teller, and even Ryan Gosling. Apparently, Austin's rendition of Unchained Melody (sung as tribute to his recently deceased mother) caught Baz Lauhrmann's eye. Austin would later end up getting the role. After that he would train his voice, actions, mannerisms, and looks to be just like Elvis for two years straight. Due to troubles with how Elvis's old songs were recorded, they could not preserve Elvis's voice and separate it from the instrumentals for almost all of his songs. This meant they could not remaster the songs, so they would come out clear on the big screen. Austin, then, in response, learned how to sing just like Elvis and would end up covering all of the songs all the way up to the late sixties, after that his voice would be blended with Elvis's actual voice. INSANE!
How is the Acting?
      Everyone in this movie provides a stellar performance. For example, Austin provides an Oscar deserving performance for how he studied and portrayed the character. Other characters like Priscilla Presley (played by Olvia Dejone) and Steve Binder (played by Dacre Montgomery), both provide amazing performances, and hats off to the other actors as well. While Tom Hanks is an amazing actor, his performance here is rather questionable. Hanks added an accent to the Colonel that sticks out like a sore thumb, and most important, the original Colonel never had. Hanks' line delivery and acting in general is not his best, but it was still serviceable.
The Music
     The soundtrack this movie was given is just PERFECT! Whether it's the songs originally made by Elvis, or the songs sung by other artists such as: Doja Cat, Eminem, and Maneskin; they are all sung amazingly. The music itself has been remixed at points, with some of the older songs being enhanced, which sounds just as good as the new ones. Music is expertly used in the movie either to help drive along plot, help provide emotion, or are just used to jam out. There are also points in the movie where they recreate some of his concerts, one by one, with music, moves, and more. All this music is worth listening to outside of the movie and I suggest it as a good listen.
The Movie Itself
     The movie covers from when Elvis was in his childhood, to some of his final moments. Baz's directing style provides a pretty yet tiring movie to look at visually, but you won't get the feeling to look away from the screen after you start watching it. It details throughout the whole movie, his struggle with the Colonel manipulating him and their parasitic relationship. The movie goes through periods of time moving from the fifties in the beginning, then the sixties, then seventies. The pacing can be off at times, as it is a nearly three-hour movie, but it does truly work and feel complete at the end of the movie. Sprinkled within those three hours is character development, a great story, and great acting. It is strongly recommended to watch. 
What Does the Movie Not Cover?
     While the movie does go through his whole life, Baz picked and chose what would actually stay in the movie. This leads to some pretty big things being left out. Some of these include the entire Aloha from Hawaii  special, which was very important as it was the first entertainment special by a solo artist to be broadcast live around the world. The movie also left out some controversial stuff like the age gap between Priscilla and Elvis, being fourteen and twenty-four years old when they first met! It leaves out Elvis stealing some of his music from smaller African American artists with absolute zero permission. There is a four-hour version of this movie, where most of this stuff would probably be touched upon, but the director might not release it for a while. Therefore, some of this may never be seen.
     At the end of the day, this is a once in a couple of years kind of movie. While it may not be the best movie and definitely has its flaws, it is still a fan favorite movie. You should give the movie a watch, as it provides an amazing experience for the viewer. Whether it be from Austin's amazing performance, or the great music, it is truly a great movie.