Lindy Marching Band Breaks Record For The School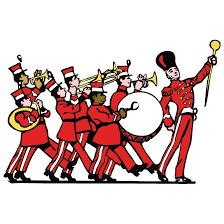 On the 6th of November, the Lindenhurst High School marching band took an overnight trip to Allentown, PA. They took part in the USBands competition, which is an association for high school students to compete in. Performing the show, "A Rise of The Machines", the name they titled their performance, they won 2nd place out of thirteen bands with a score of 93.1.
The Lindenhurst marching band has been preparing for this competition with practices on the field. They had one last practice the day before the show as well. They presented a robot themed show, where the students acted as robots. As they were performing this incredible show, they were being ranked by professional adjudicators.
There were 70 kids that took part in the Lindenhurst High School marching band performance and they all contributed perfectly. The astounding production over the weekend brought upon a big accomplishment for the LHS. This act obtained the highest score for Lindenhurst in 30 years! This competition was open to all the kids who play an instrument in a band and allowed for kids to have an opportunity to shine.
To elaborate, marching band is an activity that is available to kids of all ages in High School. The students who excel at playing instruments in band can join. In this group, you attend many practices to create a show that you will eventually perform. Some of the places the marching band showcases their masterwork is at football games and out of state competitions. They perform locally and competitively. They are provided with buses to bring them out of state and even overnight trips. Marching band is a great place for students to express their creativity and abilities. It is a great way to engage yourself in activities and meet new people. If you are interested in the marching band and it sounds like something you would enjoy/be good, look into joining!