Lindenhurst's Winter Season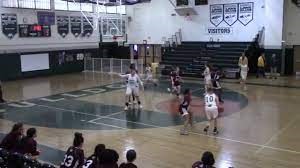 As Lindenhurst fall sports come to an end, we turn back to winter sports at the Lindenhurst High school.
Now that fall sports have ended,we are going straight into our next season's sports– the sports everyone is excited about. Our school offers JV and varsity basketball, cheerleading, and wrestling. We also offer varsity bowling, dance, swimming and diving, fencing, and winter track. Everyone is getting prepared and excited to play their next sport. Our winter sports teams are very popular, just like the rest of the teams in the school. A lot of people took time during spring, summer, and fall to practice and train for the upcoming season.
Many people are doing winter track, basketball, and wrestling. Basketball tryouts have already started. Of course, your grade level determines JV or Varsity. Winter track already had sign ups and they are now starting their meetings after school. The dance team has also already started practicing for Basketball season and playing during their half time on the court.
A new sports season is a fresh start for everyone on a team. They get to join new sports, try new things, and train for their next seasons. Lindenhurst is definitely excited for the new sports coming up. This is a great opportunity for you to start your new winter sport. It is much recommended to step out of your comfort zone for a season and try something new. There are many sports teams set up. Remember, some teams have cuts and others don't.
Many people are trying out for the basketball team. Others are trying out fencing and winter track. We definitely recommend trying a new team you've been wanting to join. November 11th was the first day of practice for winter sports. Definitely take the opportunity to join your favorite sports and teams while you can!
Apart from the winter season we also have the winter concert coming up in December. There will be a concert for the orchestra, band, and dance ensemble. The dance ensemble has created beautifully put together pieces for Christmas and for everyone to enjoy.
Dance ensemble is a recommended class. It's great for credit, getting out of your comfort zone, being in front of a crowd and learning a new skill that is definitely fun and enjoyable.We wish all the teams in Lindenhurst luck for their new season. Go out there and try something new! We wish luck to all the teams at their practices, meets and games!