New Meta Quest Pro!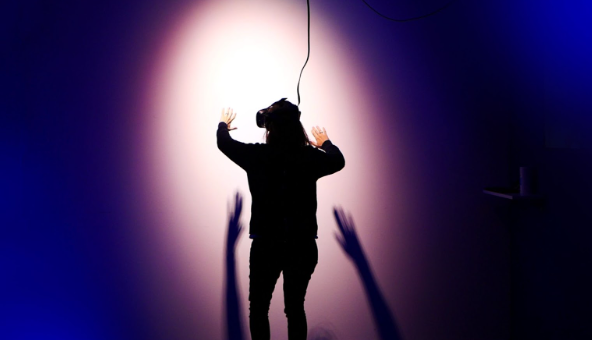 Since its release on October 13, 2020, the Meta Quest 2- initially known as the Oculus Quest 2- has dominated the virtual reality industry. Many factors such as the headset's affordability, easy setup, and high quality have contributed to this. However, while the device is still appreciated just as much as it was upon release, it is no longer the newest Meta virtual reality headset. On October 25, 2022, the Meta Quest Pro was released, and it has already significantly impacted the industry.
While the Meta Quest 2 has a starting price of $299, the Meta Quest Pro costs about five times that, at $1500. This sudden and dramatic price increase made many people wonder what makes the new device so much better. According to the Meta website, the lens of the headset has seen a huge advancement. With the goal of making a user's experience more visually appealing, the contrast has been increased by 75%, and the color gamut was made to be 30% larger. Though casual players may be less concerned with aspects such as these, virtual reality enthusiasts see this as a huge and exciting change that will produce more lively colors and contribute to a more fascinating experience altogether.
Physical changes in design are extremely significant as well, as these changes can impact comfortably, accessibility, and more. Firstly, the Meta Quest Pro has a plastic strap rather than an elastic one, which was a common complaint for Meta Quest 2 owners. This is due to the fact that the elastic strap was known for being hard to adjust as well as visually unappealing. Secondly, while the newest headset actually weighs more, many buyers report that it actually feels lighter due to design changes. Lastly, the controllers have been re-designed to no longer have rings, as well as to contain rechargeable batteries compared to the Meta Quest 2 which required AA batteries.
While, as stated, many of the visual changes for the Meta Quest Pro cater more to enthusiasts, even casual players can appreciate the design advancements. Due to this, it truly depends on the person whether this upgrade is worth it for the price.